A Beginners Guide: How Can I Start Writing?
If you've been wanting to become an online content writer for some time, but haven't been able to embark on that adventure because of this or because of that, after reading this article, you'll know what you need to do to start writing today.
Let me first say that no matter what you do, there will always be more reasons not to start writing than to start.
But if you want to write and get paid for it in one way or another, you need to focus on the benefits of starting straight away.
If now you have those thoughts that make you fear that you are bad at writing or that you will fail at it, remember that those thoughts do not serve you. That way, you won't protect yourself from failure, but you'll make it happen 100%.
The universal rule for everything in life is that if you try, you always have at least a 50% chance of succeeding, and if you don't try, you won't succeed 100%.
What Can Happen When You Start Writing?
Whatever we're beginners at, chances are we won't be great at it at first.
Don't expect your first article to be perfect. Moreover, don't expect it to be good either. But that feeling you'll have after writing a piece you're not completely satisfied with is better than the feeling you'd have if you'd never started writing and never knew if you'd be good at it.
Today could be your last day of just thinking about how nice it would be to make money from writing and your first day of actually going down that road by starting to write. You only need to start. And you can. 
There's no writer who wasn't bad at writing at first. Everyone's writing is kinda disappointing in the beginning, and it improves with time and practice. The same will be with you and your writing, for sure. Each of your subsequent articles will be better than the previous one. I guarantee that.
Why am I telling you about this first?

You won't be able to apply any of the advice I or someone else gives you if you don't start writing.
Is It Hard to Write?
It can be, but it can also be fun. Sometimes even both at the same time.
Everything is hard in the beginning, and writing is no exception.
However, writing can be extra challenging if we put too many expectations on our writing. Yet, as some writers would say: "Not writing is often harder than writing."
It is important to note why writing is hard. At least in most cases, it is because doing it well matters to us. There are so many details we have to pay attention to. Also, we should make sure that the text is structured so that everyone can follow the flow of it.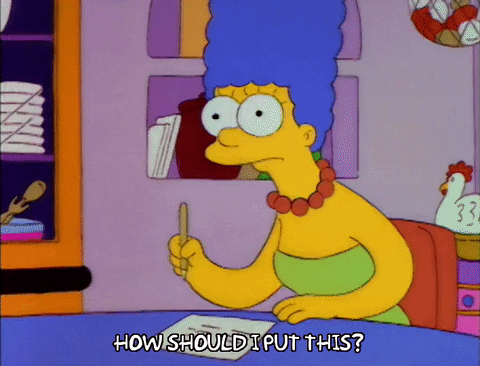 How to Start Writing as a Beginner?
Okay, now that we've covered all the possible obstacles at the beginning of writing, let's move on to specific tips that can show you what to pay attention to when you start writing.
Write From the Heart
First of all, don't try to copy someone else or someone else's writing style. It can be an inspiration to you, but not more than that. It is essential to be true to your way of speaking because it allows you to show yourself in the best light and to attract an audience that is similar to you and that likes your way of speaking.
This approach can help you understand yourself, your attitudes, thoughts, and feelings about specific topics, but it also guarantees that you will feel better than you would if you were trying to be someone else while writing.
Read
Yes, I said you shouldn't copy others, but that doesn't mean you shouldn't read other people's content at all. In writing for the web, there are certain tips and tricks that can help you know how to start an article on any topic at any time. And we all know that the hardest part is getting started.
And how are you going to learn those strategies? Of course, by reading to see how experienced writers write, thinking about how you can apply those tactics to your own writing, and finally, putting them into practice.
Join a Community for Support and Feedback
To improve your writing and keep it from improving too slowly, it is preferable to have someone who would give you feedback and possible guidelines for further writing. It can be a mentor, but it is not necessary. Sometimes it is enough to be a part of a writing community and even when you get feedback from someone who is not an expert in writing, remember that they are readers and the readers are the ones you write for.
Also, it can be of great importance if you have the opportunity to see other beginners struggling, but also growing and progressing. If they can, why can't you?

Write Every Day
You don't have to publish it and it doesn't have to be longer than 500 words, but consistency matters the most. In that way, you can improve your writing, but that's not all. It will also help you build your self-confidence and you will move away much faster from the thought that you are not good at it and that you should not do the writing.
It's the secret recipe for anything you want to do, but for some reason, you think you can't. Every day a little bit and you, in one moment, will find yourself in a place where you will no longer have such thoughts.
Adjust Your Style From Time to Time
Your style on the first day of writing and your style after a while will not be the same. It will change naturally, without any intentional action on your part.
However, I would recommend that you check your style from time to time and think about what you would consciously like to change about it. What parts you don't like at all, what do you think you wrote brilliantly, and what is ok, but you think could be better? You can also get familiar with do's and don'ts in content marketing, so here's an article about that.
After considering all that, try to rewrite the text on the same topic, only in a new way. Or just change the parts you think should be changed.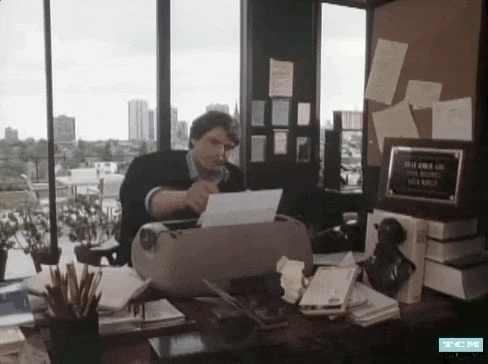 Use Some Helping Tools
You're not confident about your English or you're afraid that you will make a lot of grammar mistakes. There's a solution for that. There is software that even native or near-native English speakers use. Maybe you've even heard of it. It's Grammarly. Even the free version is good enough to correct or at least draw your attention to some grammatical or spelling mistakes, and typos.
When it comes to the tool you would use for writing itself, I recommend Google Docs. It literally has all that you need to write an article or blog post and later publish it somewhere or share it with someone who's going to publish it (if you write for someone else).
Remove the Boring or Wordy Parts
Don't worry about this while you're writing. But when you finish the article, read it again and see which parts are boring or unnecessary. Surely something slipped in somewhere that can be said in a simpler and more understandable way, so change that too.
When you are a beginner in writing, but it can happen to experienced writers too, some parts of the article are considered fluff writing. That happens when a writer loses focus on the point of the article and starts writing completely irrelevant sentences along with constructing meaningless phrases. You can rearrange that later too.
Give Yourself Time
This doesn't mean you should keep putting off getting started with writing. But you also don't need to speed up the process.
First, think about what you would like to write about. Do research on the subject. Write down ideas for topics and titles. Work them out in your head. Finally, start writing. This part shouldn't take more than a week, and sometimes it doesn't even take that long to write at least one article, to begin with.
If you are struggling to find ideas for content, I wrote a whole article on that topic, so you can read it here.
When I talk about giving yourself time, I also mean that you don't expect yourself to be the best at writing right away. It takes time and practice to improve. Note that the progression part never ends.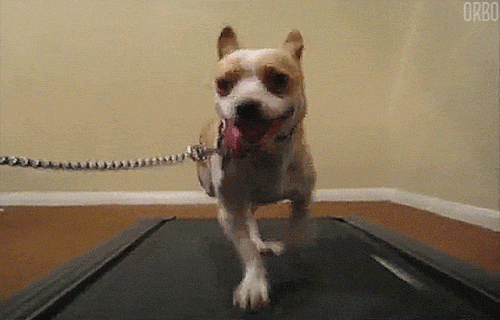 Set Aside Time to Write
Although I'm leaving this for the end, it's still one of the most important things, not only at the beginning but also after you've been writing for a while. Especially if you write for yourself and you don't have deadlines that force you to finish an article in a specific time.
However, it is even more difficult for beginners to start writing if they do not determine in advance when they will write and if they do not set specific goals, such as how much they want to write in a week or in a month.
It's okay that sometimes you don't fulfill your goals, but just keeping in your head that you have decided when you should write, will reduce the chances of you giving up on it. Also, it will leave less room for you to say to yourself "I can do it tomorrow" and then that tomorrow never comes.
Conclusion
The hardest part is getting started, but at the same time, it's the key part.
What has helped me when I have a problem starting anything and then put it off for too long is to not give myself time or space to even think about the reasons why I shouldn't start something or why it's ok to put it off a little longer.
The reasons are almost always silly and often have nothing to do with what I desire to start doing. You shouldn't be hard on yourself, but you shouldn't give in too much either. Because that giving in often does more harm than good to us.

---
What have you been wanting to write about for a long time?