Affiliate Marketing Business Model: Explained
The Ultimate Guide to Affiliate Marketing Business Model
Are you intrigued by the potential of affiliate marketing as a way to earn passive income but feel intimidated by its complexity? You are not alone.
Many individuals are drawn to the idea of making money while they sleep but often lack an understanding of how it all works. Don't be fooled into thinking affiliate marketing is a get-rich-quick scheme — it requires effort and dedication, just like any successful business.
With good information and a winning strategy, you will have everything you need to thrive in affiliate marketing.
In this guide, I will explain the affiliate marketing business model and give you the information and tools you need to start your own affiliate marketing business and your journey to financial freedom.
What Is Affiliate Marketing Business?
Affiliate marketing business includes two sides. The first side is the larger companies such as Amazon, AliExpress, and Canva that have affiliate programs you can sign up for. You, as an affiliate, are on the other side. After signing up, you get your referral link you can share anywhere you want to share, and when someone buys the product through your referral link, you get a commission.
People who practice affiliate marketing earn money by bringing more clients or customers to specific products, services, businesses, and companies. They do this through tracked links they share on their blogs, YouTube channels, newsletters, or social networks.
How Affiliate Marketing Works?
You have a company or a small business on one side and an affiliate on the other side. Affiliate marketing is a simple yet effective way for businesses to expand their reach and generate more sales while allowing affiliates to earn money by promoting products they believe in. While working together, both the business and its affiliates can achieve great success.
Here's how it works:
A business partners with affiliates who want to promote their products or services.
The affiliates use their unique referral link or code to promote the business's products or services to their audience.
When someone clicks on the affiliate's referral link or code and makes a purchase, the business pays the affiliate a commission for their efforts.
The affiliate earns money for every sale they help generate, and the business benefits from increased exposure and sales.
The process starts with the business identifying potential affiliates and offering them a partnership agreement. That can also go the other way by having affiliates sign up for specific companies' affiliate programs. The agreement outlines the terms of the partnership, such as the commission rate and additional noteworthy details.
After that, the affiliate begins promoting the business's products or services. They do this through various methods, such as creating blog posts, writing product reviews, or using social media to share promotions.
Advantages of Affiliate Marketing for Businesses
Affiliate marketing offers many benefits for businesses looking to reach a larger audience and increase sales. Some of the advantages include:
Increased sales and revenue
Access to a broader audience
Cost-effective marketing strategy
1. Increased sales and revenue
Affiliate marketing allows businesses to expand their reach and tap into new customer bases through the network of affiliates promoting their products. By offering commissions to affiliates for sales made through their referral links, businesses can encourage affiliates to promote their products to their audiences. It can lead to an increase in sales and revenue for the company.
Since affiliate marketing operates on a performance-based model and businesses pay commissions for actual sales only, affiliate marketing provides businesses with a scalable, low-risk way to drive sales and grow their revenue, making it a valuable addition to any marketing mix.
2. Access to a wider audience
By partnering with affiliates with already established audiences, businesses can reach new customers and expand their reach beyond their existing customer base. It can help businesses to reach new demographics and geographic locations, increasing their visibility and helping to attract new customers.
Affiliates often promote products to niche audiences that align with their interests and values. They provide businesses with access to highly targeted and engaged audiences and help businesses to increase their exposure, reach new customers, and grow their customer base.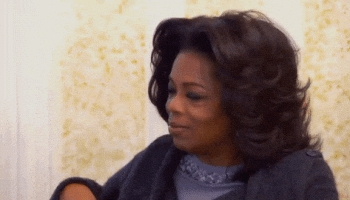 3. Cost-effective marketing strategy
Unlike other forms of marketing, such as advertising or influencer marketing, businesses only pay affiliates for actual sales generated through their referral links. That means companies can control their marketing costs and pay for results only.
Since affiliates are motivated to drive sales through their promotion efforts, businesses can use the power of their affiliate network to drive traffic and sales without spending money on other marketing channels. Affiliates being responsible for their marketing efforts allows businesses to free up time and budget for other areas of the business.
Advantages of Affiliate Marketing for Affiliates
There are several benefits you can enjoy from joining an affiliate program and practicing affiliate marketing:
Potential to earn a passive income
No need for product creation or inventory management
Flexibility to promote products that align with personal interests and values
1. Potential to earn a passive income
As an affiliate, you can promote products and earn a commission on any sales made through your referral link. That allows you to earn a passive income, as you can continue to earn commissions on purchases people make long after the initial promotion efforts you have completed.
If you promote multiple products and build a portfolio of affiliate relationships over time, you can broaden your income streams and increase your earning potential. In that way, you can boost your primary income or even replace it entirely.
How To Build and Rank a Portfolio of Affiliate Sites // Julie Adams // EP 349
2. No need for product creation or inventory management
There are several ways you can build an online business. Depending on the business model, some online companies include selling or providing services online or creating digital products. None of those are necessary with the affiliate marketing business model.
As an affiliate, you are not responsible for creating, producing, or distributing the products you promote. No need to worry about the costs and risks associated with product development, manufacturing, or storage. You can focus on the marketing and promotion of the products rather than the logistical and operational aspects of product management.
You can start promoting products and earning a commission without investing in product development and worrying about any upfront costs.
How to Start an Affiliate Marketing Business?
Starting your own affiliate marketing business can seem intimidating, especially if you believe you need to be a talented writer to build a sustainable affiliate marketing business.
You do not have to be a writer.
People don't care about your writing. They want to see you know what you are talking about and feel your energy and passion for the products or services you are promoting.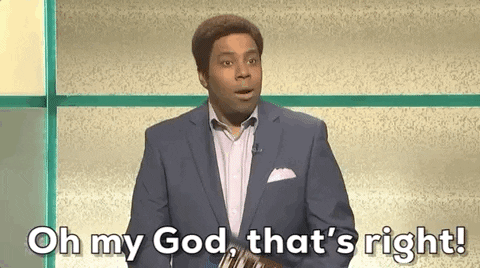 To help you get started, here are a few essential steps you can take to set up your affiliate marketing business:
Define Your Niche
Defining your niche is crucial in affiliate marketing as it helps you focus and establish your expertise in a specific area. You build trust and authority with your audience by focusing on a particular niche. That's what makes them more likely to trust your recommendations and buy the products you promote.
Think about it from your perspective.
When you are interested in a healthy diet, would you rather trust information from a website that solely focuses on healthy diets or a website that writes about different topics, including marketing, languages, yoga, and healthy food?
What I took into account when choosing what this site will be about:
Passion
Expertise
Sustainability
Passion
Starting an affiliate marketing business based on passion makes your work enjoyable, but it also helps you connect with your audience on a deeper level. For example, I have a natural talent for recognizing people's potential. I adore helping them monetize their skills through marketing, and this blog is one of the ways I'm living my passion.
Expertise
Passion is not enough. You have to choose a niche you have knowledge and experience in. By choosing a niche you have an extensive understanding of, you will be able to provide your audience with valuable insights and information they can hardly find anywhere else.
Sustainability
Think of a topic you could write and talk about endlessly and choose the one on which you can generate at least 50 blog posts or videos. There's no point in starting a website only to end up with a handful of articles.
You shouldn't rush. Think about all the factors above and give yourself a few days. I also recommend that you write all the ideas because they can quickly evaporate.
Create a Website, Blog, or YouTube Channel
After defining your niche, to make money with affiliate marketing, you will need a platform on which you will create the content. It can be either a blog/website or YouTube. It depends on the kind of content you prefer.
If you choose writing, you will have to create a website.  WordPress allows you to do it and make it look professional with no need for coding skills.
Brainstorm the Content Ideas
We have come to the most interesting part.  Now is the time to write all the ideas that come to your mind in the first 30 minutes. After that, focus on filtering and rewriting those ideas. Think about the blog post titles, for example.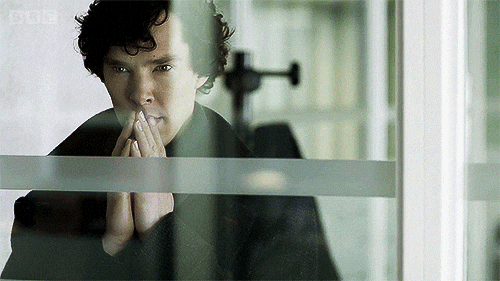 Here are some content ideas to help you brainstorm and get started:
Product Reviews: Review the products you promote as an affiliate and provide honest opinions and insights.
How-to Guides: Create step-by-step guides that teach your audience how to use the products you are recommending.
Comparison Posts: Compare similar products in the same niche and provide an in-depth analysis of the pros and cons of each.
Top 10 Lists: Create the top lists of the products or services in your niche and explain why they are the best.
Industry News: Keep your audience up-to-date on the latest trends and developments in the industry.
Expert Interviews: Interview experts in your niche and share their insights and experiences with your audience.
Choose Affiliate Products You Would Like to Promote
After choosing a niche and defining your target audience, your next step is to explore different affiliate programs and products. If you already know what you would promote, you have to sign up for their affiliate programs and wait for their approval.
You should focus on creating valuable content but leave space for including your referral links later. While creating content, think about the products and services that would be most interesting and useful to your audience, and choose products that you would feel comfortable promoting to others.
Here's How to Find the PERFECT Affiliate Program (ANY Niche)
There are global affiliate marketplaces where you can research many affiliate programs available online.  Here are a few of them:
Start Creating Content
Take the ideas you have previously noted and select the first topic you'll approach. Organizing your thoughts before diving into writing or recording a video is a crucial step in making the process smoother and more efficient. An effective way to organize your ideas is to write an outline.
An outline is like a roadmap for your content, giving you a clear structure and guiding you through the writing process. It outlines the main points you want to cover, including headings and subheadings, making it easier to fill in the details later.
When creating content for affiliate marketing, having a solid outline can help you stay focused and on track, enabling you to produce high-quality and informative pieces that will attract and engage your audience. Take the time to outline your first piece of content and watch your confidence and success grow with each next piece.
Is Affiliate Marketing Profitable?
Affiliate marketing can be profitable for those who put in the time and effort. However, you have to set realistic expectations and be ready for several months of hard and dedicated work without seeing concrete results.
While there may be occasional setbacks, such as a customer visiting your site but ultimately making a purchase directly from the company's website, keep in mind that affiliate marketing is a long-term game. By consistently creating quality content and promoting products you believe in, you increase your chances of earning a substantial income through affiliate marketing.
Affiliate marketing offers you flexibility and the ability to work from anywhere you have an internet connection. The Millionaire Mentor, Jason Stone, also started that way in 2014 and has been soaring ever since.
0 to 8 MILLION Followers – The Story of Millionaire Mentor
What Is Necessary for Your Affiliate Marketing Business to Be Successful?
If you've read this far, you probably decided to try affiliate marketing as a legit work-from-home business. You'll learn a lot when you start this adventure, but here are a few key things you should know that is necessary to succeed in affiliate marketing.
Get to know the affiliate programs you think of joining. Make sure to research each of them and understand how and when they pay their affiliate partners.
Trust is essential. To build trust and make the readers visit your blog and buy products you recommend, you should recommend only products whose value you believe in. If you are not sure of the product's value, buy the product to try it out before you recommend it to others.
Build a brand. Your niche is fitness, for example. In that case, you should advertise products related to fitness. Otherwise, there is little chance that someone reading your blog will want to buy a double bed.
There are some legal requirements. The readers of your blog should not just assume, but it should be clearly emphasized to them that if they purchase a product through your link, it will also generate some revenue for you. You can read and copy mine at the end of this article.
Do You Need a Business License for Affiliate Marketing?
The specific requirements for your affiliate marketing business will depend on your location and the products or services you are promoting. Affiliate marketing is a type of self-employment, and as such, you may be required to obtain a business license and register for taxes as a self-employed individual. It's best to do your research and consult a professional to ensure that you comply with all applicable regulations.
Affiliate Disclosure: Some of the links in this article are affiliate links. If you click the link and subsequently make a purchase on the website, we may earn a small commission at no additional cost to you. All opinions are entirely my own, and I have used all products mentioned personally.