7 Beginner Tips for Freelancers with ADHD
How often have you read online that freelancing is a double-edged sword for people with ADHD? Yes, it can bring specific challenges for an ADHD brain, but, in my opinion, it has much more benefits that are especially suited to us.
In this article, I'll give you seven beginner tips for freelancers with ADHD, but let's first go through a few main downsides and upsides of being a freelancer with ADHD.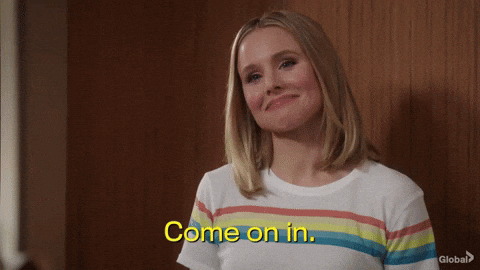 The downsides of being a freelancer with ADHD:
It's so hard to organize and manage my time

Too many distractions

I procrastinate like things will get done magically by themselves

Burnout and feeling overwhelmed

I get bored while proofreading and editing
No matter how much we improve organization and time management skills, we're still time blind. 
Take a moment to remember the time when you were in your hyperfocus phase. You can do something for 13 hours. 
No food. 

No water. 

No toilet.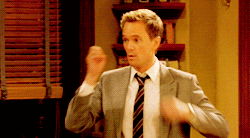 Am I right? 
And what if your hyperfocus doesn't match your to-do list that day or week? Organizing and sticking to the plan is almost impossible for me.
When not hyper-focused, then we're easily distracted. Distractions make my writing process quite challenging and usually lead to procrastination.
It's funny — Most employers want their employees to work well under pressure. They should hire an ADHDer if you ask me. Noone works under pressure as well as someone with ADHD. We usually procrastinate until the last minute and still manage to get things done.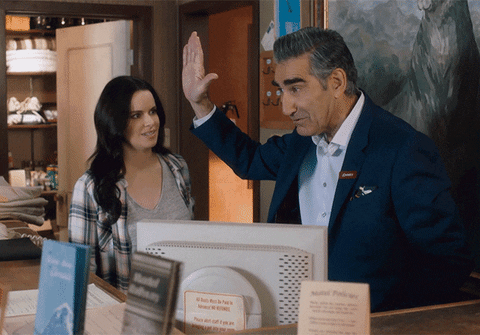 How do we feel after that? Burnt out and overwhelmed, of course! 
That gets us to the next downside.
Even though I don't believe in multitasking, I still have the constant need to multitask and stay organized at the same time. Mix it up with the distraction and procrastination part, and voila! 
You get burnout.
The last mentioned downside is difficulty with proofreading and editing if you're a freelance writer. It is unusually tedious to read something over and over again to make it better than the first draft. That's why my first drafts are often the last. Unless the client thinks we should change some parts.
Bonus tip: Do it at least 2-3 days later. That's how long it takes to forget everything I wrote, so it's easier to reread it. 😀
If you're thinking about starting a blog but are not sure if it's worth it in 2023, read this post.
The upsides of being a freelancer with ADHD:
I can provide a unique perspective

It gives me enough stimulation

It helps me improve my time management skills

It allows me to develop new interests

I can work when I want, from where I want, and how I want
Our ADHD brains make connections between seemingly unrelated subjects, which usually leads to a unique perspective and thought-provoking writing or whatever you do as a freelancer.
It's a fine line between needing stimulation for our brains and feeling overwhelmed as an ADHDer. But we still need more stimulus than neurotypical people. Freelancing gives us that. 
By switching between different projects, styles, and topics, we never get bored, and that's what we need.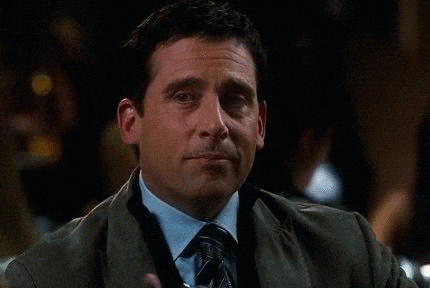 While ADHD can make it challenging to manage time effectively, being a freelancer will undoubtedly force you to develop time management skills.
As an ADHDer myself, I'm pretty sure you have a curious and adventurous nature, just like me. Writing about various topics feeds my curiosity daily. Working with different clients on different projects is also equally curiosity-feeding.
With problems with perceived authority and the need to work around our brain's quirks, freelancing turns out to be the most reasonable choice for ADHDers. 
The ability to work from different locations, manage our workspaces, and plan our time on our terms makes it a much better option than a typical job.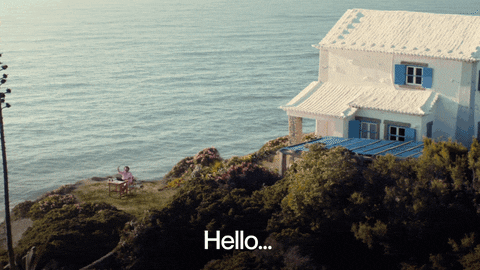 Tips for Beginner Freelancers with ADHD
Before you listen to me and start your freelance business following the upcoming tips, first ask yourself:
Can I handle the ups and downs of freelancing?

What skills do I have to offer?

How will I maintain a consistent work schedule?

How will I promote my freelance services?

How will I manage my finances, including invoicing and taxes?
As I started my freelancing journey, all I had in mind was the skills and services I could provide. Later, I realized there are many other aspects to consider.
While it was manageable for me to think about other factors along the way, it would be much easier if I had thought about them before I went freelancing.
Here are the tips that were waiting for you to get to them.
1. Set up a routine and stick to it
To me, this one was the hardest to accept. We need structure. And no, It won't make you less spontaneous and creative. It'll give you more space for that.
When I forget or, for some reason, choose not to follow the routine, my anxiety gets worse, and my focus and ability to get things done decreases.
With structure, you'll feel so much more in control. 
You'll feel smarter.
You'll be better organized. 
You'll be more focused and more efficient.
To make it weird — you'll feel more creative.
Choosing simple is the key here.
For me, a one-page weekly planner and a one-page daily planner worked best for a long time. Right now, I'm testing the effectiveness of two apps, and it's working pretty well so far, but I'll share that some other time if they pass the testing phase. 
2. Create a distraction-free workspace
As a freelancer, you will probably be working from home, and home is like a minefield with distractions.
TV

Netflix

YouTube

Read-later tabs

Anything that moves
Don't exclude music, tho. A study states that ADHD people focus better on tasks with background noise in their surroundings. It doesn't have to be music, but working in absolute silence isn't productive for us.
3. Use time management techniques
Writing in short bursts, breaking tasks into small chunks, and making a list of repeating daily and weekly chores were game-changers for me.
Short bursts can last from five to 25 minutes. 
The well-known Pomodoro technique, which suggests taking breaks every 25 minutes, allows you to stay in the flow without feeling overwhelmed or burnt out. 
In most cases, at least.
It doesn't work every time. Sometimes I forget to turn on the timer and find myself doing random things for hours. But when I remember to use it, I surprise myself with how much I accomplish in these short bursts of writing. 
Having too much on your plate can be intimidating and overwhelming. And when I say "too much on your plate," don't take neurotypicals as an example. For them washing the dishes is a simple task. For us, not so. 
For instance, in my case, organizing dirty dishes first makes washing them a lot easier and less frustrating.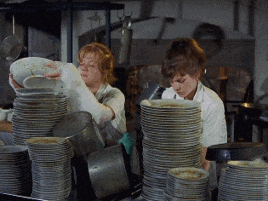 When it comes to writing, I always break it into these chunks:
Brainstorm title ideas

Go through the posts that rank for that title on the first page of Google Search

Make heading/subheading notes

Write an outline

Write below subheadings

Read the whole article

Edit 
Looking at these subtasks makes everything less overwhelming than thinking: "I have to write an article."
Finally, having a list of repeatable tasks allows you to organize your day and week without forgetting about those tasks. More importantly, you have a more realistic vision of the time available in your day.
4. Use technology and apps
Who else has a thing for testing apps? I do it so often that I could count it as a hobby.
The irony is — productivity and organization apps are my favorites. An ADHDer and organization, not BFFs, for sure.
After trying out too many apps, I started to think that they just were not suitable for us. A never-ending number of people talk about Notion, but it never worked for me. Maybe it works for you, tho. Why not try? 
ADDitude Magazine has suggested 25 mobile apps for ADHD minds. 
I'm mentioning only two that are in the testing phase, but after three weeks, I can say that they are giving me results that no other app has.
The combination of those two is perfect for me so far. If they keep working after a month, I'll share how I organize everything using those apps.
5. Find an accountability partner or coach
You can find many paid and unpaid options for accountability, both in person and in groups. 
Group members, for example, can enroll in Zoom meetings to create an environment of an open-space office or send daily reminders to one another. 
That's how you'll learn and stay aware that you are not alone in facing a particular difficulty and that others may have come up with some proper solutions. 
I wrote on LinkedIn how having an accountability buddy helped me with social anxiety.
6. Take breaks 
You have to be careful with this one.
It's easy to fall into the trap of taking breaks. When you take breaks, don't:
Don't go to social media. Not even for a second.

Don't answer messages that can turn into a long conversation.

Don't start doing anything that doesn't have a limited duration.

Don't do anything connected to another simple but never-ending list of tasks. For example, if you get to wipe the mirror, you can smoothly end up cleaning the whole house.
What I do instead:
I check mobile notifications that pop up and clear them all. If I know where I left my phone.

I use the WhatsApp widget on Android that lets me see all the messages without opening them. That's how I skip replying to messages immediately but (almost) never forget to answer them later.

I don't close all the tabs that can distract me and make me forget that I have work to do, but I try to keep them in a separate window. It worked more than I expected at first.
7. Practice self-care
Self-care is not a luxury. It should be a non-negotiable part of our routine. Never forget that.
Don't let self-care be an afterthought or something you neglect in the hustle and bustle of life. 
As you go about your daily life, make sure you put your mental and physical health at the top of your to-do list and take control of your well-being. 
If you don't know why, do the opposite, and you'll find out.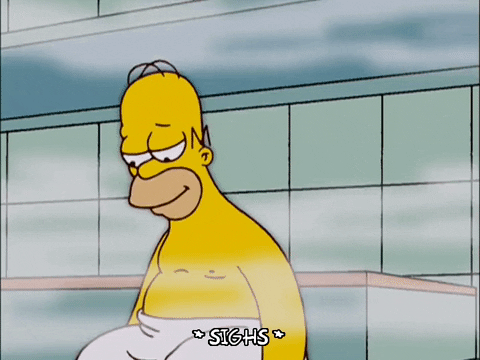 Bonus tips
Give up fiddling while Rome burns.
Get rid of an all-or-nothing mindset.
Let good be good enough to start with.
Some days ADHD kicks in so hard that you can't do anything but stay "paralyzed" and waste the day away. Count on those days and embrace them. They are a part of this game.
If you've come this far, feel free to share this article with someone you think might find it helpful.