Can a Content Writer Be a Copywriter? – Key Differences
You have heard of both content writing and copywriting, but you still struggle to understand the difference between those two terms. A content writer, as the name suggests, writes. However, a copywriter does the same. So, "What's the difference?" and "Can a content writer be a copywriter?" are the questions we will give you the answer to in this article.
You can be both a content writer and a copywriter. Yet, content writing is not the same thing as copywriting. As a content writer, you are there to give information, but if you get hired as a copywriter, your primary goal will be to sell.
Content vs. Copy
All copy is some sort of content, but not all content is a copy.
Content, in general, includes writing, of course, but it also includes social media posts, YouTube videos, and newsletters, as well. That's what we call content creation.
When it comes to writing, the content generally presents longer pieces of content, such as:
How-to articles;
Complete guides;
Social media captions;
eBooks;
etc.
Copy is usually shorter and straightforward, and its principal purpose is to sell. By the copy, we mean:
Ads;
Sales pages;
Sales newsletters;
CTA buttons;
etc.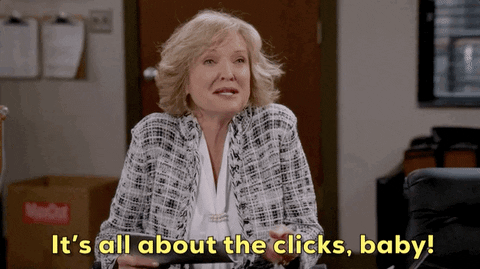 5 Differences Between a Content Writer and a Copywriter
Do you understand the difference a little better now? I'll list a few more key differences below. If you are wondering which of these two professions is more for you, keep reading.
A Content Writer Educates, and a Copywriter Sells
Content writers create content whose primary goal is to educate, inform, or entertain the audience. As a content writer, your content should induce readers to comment or engage in any way.
Your task will be to build brand, credibility, and relationship with potential clients. In addition to that, the more engaging the content, the more traffic to the website. Therefore, more potential clients.
When it comes to copywriters, the text they write is not educational at all, but it is there to inform readers about the service or product they offer and, at the same time, convince them to buy that service or product.
Content Writers Create a Foundation for Future Sales
Although the goal of content writers is not to directly sell the product or service they offer, in the long run, their task is to build a good foundation for future sales. That means that creating quality content indirectly affects sales.
A company may hire two separate people, one as a content writer and one as a copywriter, but often one person can juggle both of them quite well.
Most writers start with content writing and eventually begin writing the selling content.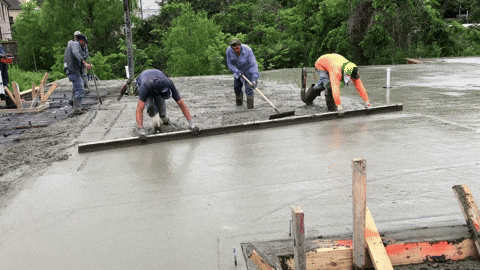 Copywriters Make People Want to Buy Immediately
As a copywriter, your goal is to make people take action, to convince them that they need your product or service and that they should buy it immediately. It doesn't always have to be in the form of a purchase. Sometimes it can be just signing up for a newsletter or downloading a PDF.
If you think it's much easier to get people to take action for something free than when they have to pay, you're wrong. Just because they don't have to give their money doesn't mean they don't have to pay in some way, in most cases, with their time.
As Benjamin Franklin once said, time is money, but if you ask me, sometimes time is even more valuable than money. Therefore, you need to be skilled at getting people to take the action you want them to take.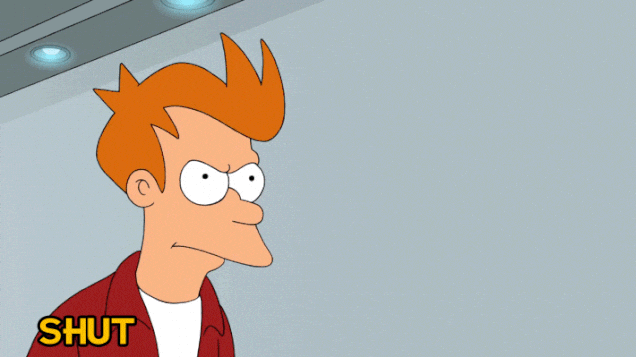 Content Writers Focus More on SEO
In copywriting, you can quickly see whether an ad, a sales page, or a sales email brings any results. You can see the results controlling the metrics, such as CTR (click-through rate) and open rate.
However, content writers focus more on long-term results, so they are usually very good at SEO (search engine optimization). SEO is when you write text in such a way that it ranks as well as possible on Google but, at the same time, without neglecting the readers and what they want to get from reading your post.
SEO content isn't always easy to measure since that kind of strategy usually takes time to meet the goals and pay off.
If a company wants to hire you as a content writer, they usually want you to drive more traffic to their website with your blog posts, eBooks, or non-sales newsletters. Your job will also be helping them choose the topics based on search terms that align with their business goals.
Content Writers Write Long-Form Content, But Copywriters Keep It Shorter
Copywriters most often write marketing materials that are short-form content. However, content writers write long-form content whose purpose is to educate and inform.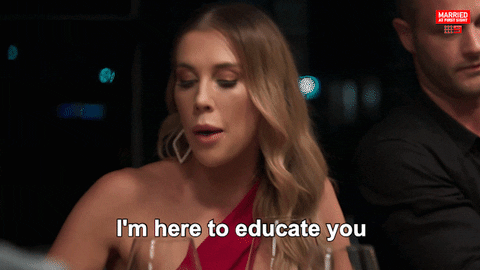 Given that these two professions are often intertwined nowadays, it is a bit more challenging to distinguish between them. Yet, if you keep in mind that the purpose of copywriting is to sell an idea as a part of the company's marketing strategy, in most cases, you'll understand what kind of content you are supposed to write.
How Can I Start Content Writing?
If writing content is a dream job for you and you'd like to start content writing as soon as possible, I advise you to first educate yourself on that. Read other blog posts, analyze them, and see what tone and style the writers use. Also, pay attention to the structure of a blog post.
But be careful, don't focus too much on theory. The sooner you begin putting all that into practice, the faster you'll progress and become a better writer. The whole point is to learn while earning. I've written a complete article on how to start writing as a beginner. If you want to get a few helpful tips before you start, you can read them after you click on this link.
Can I Be a Copywriter With No Experience in Writing?
As I've mentioned in the post, most copywriters start with content writing. Therefore, most of them had some experience in writing before they started doing copywriting. Yet, that doesn't mean you can't become a copywriter without any content writing experience.
At first, like everything else, it will be a little more complicated, and things will generally go slower, but the more you write, the better you'll get at it. The better you get, the more clients you get, and therefore the more you earn.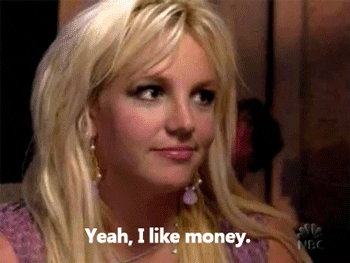 It's not impossible, but it's harder to reach clients without a portfolio or at least a few samples they can read and, based on that, judge whether they want to hire you as a copywriter.
In that case, you can independently find several topics and write a couple of articles on those topics if you want to be a content writer. Also, if you want to be a copywriter, you can write a couple of ad texts or sales pages. To get experience, you can also find small businesses or entrepreneurs and offer them to write ads or sales pages for free.
Bonus Tip
Act like you already have a lot of experience in this, and let them see you know what you're doing even if you don't really feel like that most of the time. I'm not saying you should lie about having a lot of experience and knowledge in this field, but when you exude confidence despite your lack of experience, potential clients trust you much more and hire you more easily.
---
To conclude, you can do both content writing and copywriting. It is okay to choose only one of these two, as well.
What do you find more attractive and suitable for you? Feel free to leave your opinion in the comments, and don't hesitate to leave a question if you have any.