6 Do's and Don'ts of Content Marketing
Every company aims to increase the number of customers. The only question is how they will do it. As we all already know, technology is evolving, and along with it, the way of communicating with potential customers and clients.
To be successful and attract new customers, every company should continuously develop and reorganize following modern technology and client needs.
Whatever the primary activity of your business is, your primary focus should marketing. For example, I was primarily teaching the Turkish language, but when I started my business, my main job was creating content and marketing strategy for the business that gives Turkish teaching services.
Quality content is the heart of any good marketing strategy and there's no shortage of best practices, but there are some universal do's and don'ts of content marketing.
In this article, I will list 6 do's and don'ts of content marketing. Some of them you may already know, and some you may be hearing about for the first time. After reading this text, you might experience the "a-ha" moment and realize how you didn't think about it at all, but it's completely logical. Especially if you step into the client's shoes yourself.
Before we start listing, let's first clarify what content marketing is and why it is so important.
What Is Content Marketing?
Content marketing is a marketing strategy that, by providing value to your audience, you make your audience want to buy your product or service. It is much more than writing a few blog posts or posting on social media. When it is done properly, this content demonstrates competence and makes it clear that a business values the customers it serves.
Why Is Content Marketing Important?
The most effective weapon you have for content marketing is content production. If you stop to think about it, it is the only tool. Without content, you have nothing for your websites, blogs, YouTube channels, podcasts, or social media accounts.
Everyone is fighting for the eye of a small number of individuals who are badly seeking a product, a service, or the solution to a problem. Despite what might seem like overwhelming obstacles, content marketing provides an opportunity for the two of you to meet.
Content marketing is necessary for other reasons, too. For example, it helps your customer bond with you and your brand. By using content marketing, you can build trust and save a lot of time and money because it brings you more and better customers without ads.
To achieve these goals, you have to do it properly and this article is here to help you with that. By knowing these 6 do's and don'ts of content marketing you will save a lot of time and nerves considering that you will not have to rack your brain about what you could do differently to get any results.
6 Do's and Don'ts of Content Marketing
Here are the tips on what to do and what NOT to do with content marketing. We'll first start with don'ts.
1. Don't Make It All About Yourself
If you work in content marketing, you most likely already understand this one. This means that you shouldn't talk about your product or service all the time. It won't grab the interest of someone from your target audience who is just running a Google search, and reading a dry sales presentation is boring.
Content marketing isn't a way to advertise your company. It tells the tale of what keeps your viewers up at night. It's a step on the path to a fix. It provides answers to questions. The more you talk about yourself and your product, the less interested customers will be in buying it.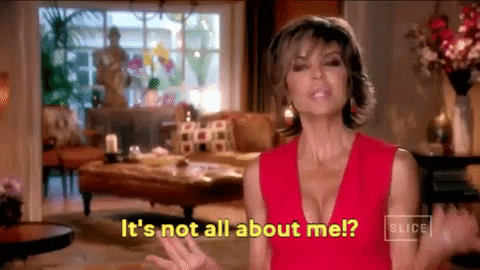 2. Don't Wait for Inspiration to Publish
Avoid waiting for inspiration. It is far better to identify the day of the week when your published content is most popular and then create a content calendar outlining the times you intend to post each piece of information.
3. Don't Expect Fast Results
If you want to continue using content marketing, you can't just "test it for a few months." That amount of time is just too short to determine if your actions are having any noticeable impact. Even if your efforts increase (from a single weekly blog post to several articles and newsletters), it will take time to determine your performance.
Advertising on Google is the fastest way to get results, but doing so will inevitably cost you considerably more money in the long term.
4. Don't Write for Everyone
When you choose your target audience, that is, the group of people that you will primarily address through your content, it does not mean that those outside that group cannot be your customers.
For example, when it comes to my Turkish language business' target audience, I address primarily women. 95% of my audience and customers are women. However, the other 5% are men even though I don't address them directly through my content.
5. Don't Hide Behind Your Brand
You want more customers? Well, then you should show your face and talk to them as a person. People buy from people. That's why it is necessary to bring a personality to your content. You can do that by recording videos, podcasts, or sharing your own opinion on a certain topic.
6. Don't Duplicate Content
Yes, you should look for inspiration in others' content, but that doesn't mean you are allowed to duplicate it. It would certainly jeopardize the reputation of your business and no business wants that.
What to Do
Ok, ok, not everything is so black. There are things you can do with your content that will have a positive impact on your business.
1. Set Measurable Goals
Regardless of how much fun doing content marketing is, that's not the main reason we do it. We have certain goals that we want to achieve by applying a content marketing strategy. To succeed in this, we need to set measurable goals.
Measurable goals ensure that we can track our progress and determine the effectiveness of our efforts. By defining specific, quantifiable goals that you can track over time, you can assess your performance and adjust the strategy accordingly to improve the results.
2. Define Your Target Audience
Just as not all of your consumers intend to buy your products or services, neither could you possibly expect every piece of content you publish to engage them. For this reason, you should identify your target audience and always provide content that speaks to them directly.
Determine who your ideal customers are and what problems you can help them solve.
3. Research and Present Correctly
After that, arrange it such that it is simple to read and comprehend. Would a graph work better in this situation? Would a video help to clarify things? Making trustworthy information available can help people see you as a trusted leader instead of a charlatan.
4. Create Engaging Content
Making valuable content might be the most difficult, as it involves a thorough grasp of your target audience and what could encourage them to read more, leave comments, or share your content.
What do I mean by "valuable and engaging content"? It could contain information that resonates with your audience and potential clients while also promoting the goals of your company. Yet, they do not necessarily align.
Although a piece of content may improve user engagement because it is useful to the reader, there is no guarantee that it will assist your company to achieve its conversion goals.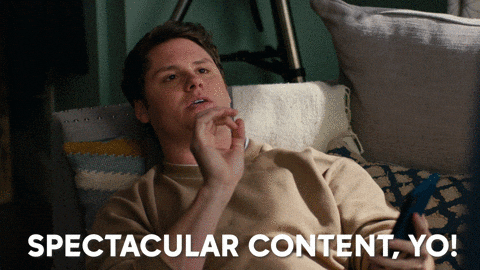 People don't stay on the website for very long if there isn't interesting and valuable content. They don't interact with your content, which ultimately reduces their likelihood of purchasing your products.
The connections between all of these are obvious.
5. Use Call-To-Action
Including a clear call-to-action (CTA) in your content can help you achieve your desired goals. Before you start writing, you should define the purpose of your article and what action you want your readers to take.
In this post, my primary goal is to provide you with valuable insights and guidance on how to publish your content successfully and confidently. My CTA for this article might be to encourage you to start implementing these tips in your content marketing strategy today. By including a CTA, you can guide your readers toward taking the desired action and ultimately achieve your content marketing goals.
6. Promote Your Content
The process doesn't end once you click "Publish." A mix of organic and paid promotional strategies must be used by businesses nowadays if they want their content to be consumed in the loud digital environment. Social media and forums are the places where you can promote your content organically.
---
Which of these excellent techniques are you currently using?  I'm waiting for you in the comments.