13 Ways to Find Ideas for Content
During the development of my business related to the Turkish language, I had occasional creative blocks, meaning I couldn't come up with new content ideas. I was thinking a lot about how to find ideas for content, but the more I thought about it, the harder it was.
That didn't happen in the beginning. In the beginning, I didn't know what to write about first. I had countless ideas. When did the ideas start to disappear? The moment when I started to think that even the birds on the branch had already learned everything I'd written about.
Even now, after three years, the largest number of people who consumed my content is at the very beginning of learning Turkish or haven't even started learning it yet.
I analyzed the way I was thinking back then and I concluded that over time I stopped thinking like a beginner and thought that something was too simple or too banal to even mention. It turned out that what was simple to me, most people didn't know yet.
You should understand this before you decide what your website is going to be about. As I already said in my article on how to start an affiliate marketing business, it should be a topic on which you could write at least 50 articles.
13 Ways to Find Content Ideas in 2023
Here are some techniques I apply when I brainstorm ideas for content creation:
1. Ask Your Target Audience
It doesn't have to be direct. If you've been creating content for a while and have a certain audience, surely at least one of them has asked you something. Those questions are gold, and your inbox or DM is a mine. If one person is wondering something, I can guarantee you that at least 100 others are wondering the same thing. They just haven't asked you yet.
Go ahead of everyone else and answer that question publicly, in the form of a post on social media or a blog post. How do you think this article came about? Yes, there were a few of them who asked me how to find ideas for content.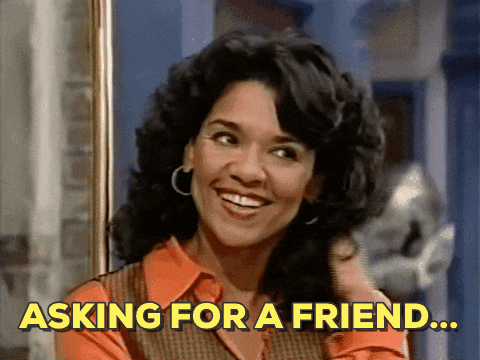 2. Quora/Reddit
Platforms such as Quora and Reddit are perfect places to find inspiration for content. They can make it even easier for you to write the titles. Of course, don't forget to do keyword research. In the beginning, it is important to choose keywords that are not too competitive, so that you could rank easier and faster.
I use Reddit more, and the only reason I prefer it is the layout of the website and app. If you're a visual type, things like that can have a big impact on the choice of tools for anything, including finding inspiration for content.
3. Scroll Through Facebook Groups
Facebook groups are like forums used to be. There are still forums on the internet, Quora and Reddit are also some kinds of forums, but lastly, Facebook groups are also popular and a good source of ideas for content.
4. Watch YouTube Videos
Video content is also gaining popularity and YouTube videos can be very inspirational for your content. This could be how-to videos, news videos, training videos, etc. Don't think about how it would be copying someone else's content because it wouldn't as long as you present it in your way.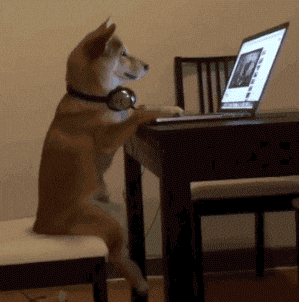 5. Semrush Keyword Magic Tool
After brainstorming the ideas for content, I use Semrush Keyword Magic Tool to check if that keyword is too competitive and if it is, I try to find an alternative that could fit the topic.
In the screenshot above, you can see the list of question keywords that include "content ideas." On the right side, you see search volume (the average number of monthly searches for a given keyword over 12 months), KD% (shows you how hard it would be for a website to rank organically in the Google top 10), CPC (cost per click), and all other parameters you should consider when choosing a target keyword for your blog post.
If you click the "All" tab, you will see the short tail keyword options.
6. Ubersuggest
Ubersuggest is also a good tool to help you discover content ideas. If you use the free version, you have 3 searches daily available.
After entering your keyword and clicking "Search", in the left sidebar you will see "Content Ideas". Click on that and you'll get the ideas according to already published articles.
Your goal is to go through the published content, and then produce an engaging title and top-notch content. It's a straightforward formula that produces significant outcomes.
7. Google Related Searches
Look at the related searches shown at the bottom of the search results page to get some ideas for new content.
8. Answer The Public Tool
This is one of my favorite tools for brainstorming ideas. I must emphasize that with the help of this tool, I only get to the basic questions that I need to answer. Then I narrow it down, elaborate it in more detail, and arrange the heading and subheadings.
9. Title Formulas
To generate content ideas, you might occasionally start with a basic headline formula. They are similar to the names of the articles in self-help magazines. They all stick to proven strategies and use well-known formulas for titles. You just fill in the blanks with terminology and phrases specific to your niche.
10. Analyze Your Mistakes
Who hasn't made any mistakes yet? I don't know a single person. Even if there are such, they are those who do nothing, and therefore cannot make mistakes.
People like to hear or read that even you are not perfect. They like to read that to achieve the success you have achieved, you had to make a lot of mistakes. That's what makes you human and opens up space to connect with readers.
After all, by sharing your mistakes, you can help your readers reach some goals faster. They don't have to make the same mistakes you made.
11. Before And After
Before and after transformations are perfect material for compelling stories. But, in addition to that, it shows the path you took and the way you developed and progressed. That's another perfect way to connect with your audience and show them that they can do the same.
12. Myths in Your Niche
Every niche has its myths. To generate content ideas, think about what your target audience believes but it's not true. However, make sure you are well-prepared with facts and examples. Content like this might be useful.
If you can't think of myths, Google is the place to go for ideas. For example, one of the most common myths in marketing is that small business doesn't need marketing or that good products and services will sell themselves.
I was one of those who think that good products and services don't guarantee sales. However, I learned from a personal example that people have to hear about you, your product, or your service somehow, and that can't happen without marketing. Even if it was word-of-mouth marketing.
13. Pinterest Suggest
I'm sure you know about Google Suggest which is a great way to find long-tail keyword ideas.

However, I recently started to explore Pinterest in more detail and realized that it is also one of the very powerful search engines with an excellent suggested search feature.
It's still completely untapped for those purposes. The Pinterest Suggest feature works exactly like Google Suggest, but what makes it special and different from Google is different collection of content ideas.
---
We've come to the end of this article where we talked about how to find ideas for content. I've told you 13 ways to do that. All these approaches are go-to techniques. The more important part is to understand your target audience and give them a solution to their problems.
When you know what bothers your audience the most, then you come up with content ideas very easily. Yet, don't forget that your audience doesn't know things that seem too simple to you. You are not your target audience.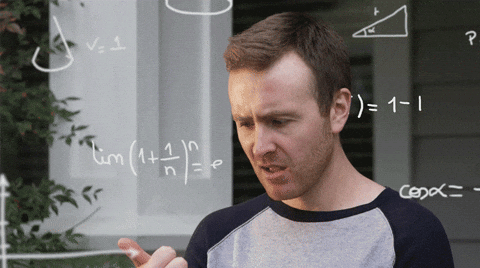 I invite you to share your methods or experience with one of the techniques I've listed above.