How to Use Podcasts for Marketing
Podcasts have been quite popular lately, and many business owners have noticed this and found a way to use podcasts for marketing purposes. Although it is increasingly popular, podcasts have a long way to go before becoming as popular as other marketing tools and channels.
They can help a brand reach a niche targeted audience, but podcasts are just another form of content that allows you to create value for your target audience. If compare podcasting with social media, there is significantly less competition for podcast creators.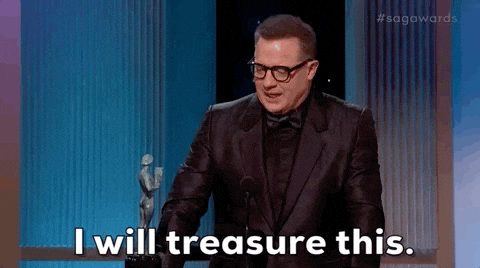 Yet, it is not enough to sit and record something. To use them properly, you need to understand podcasts first. If you want to use its full potential, creating a strategy and writing a script beforehand is necessary.
In this article, we'll talk about how to use podcasts for marketing purposes, but before that, we'll first define what a podcast is, the types of podcasts, and why you should use them for marketing.
What Is a Podcast?
A podcast is a prerecorded audio file you upload to the Internet so the audience can download it to their mobile phone or computer. With the development of technology today, almost no one will download that podcast from the Internet but will listen to it directly through Spotify, Google Podcasts, or any other podcast platform.
Podcasts can be informative and educational, but they could also be made as a source of fun. Whatever the purpose of a podcast, you can use it as a place to promote and sell certain products or services. There are two basic types of podcasts. We'll talk about them in the following.
Types of Podcasts
The most popular type of podcast is one in which there is usually one or more individuals. It can be in the form of one interviewing the other or both of them having a conversation about a specific topic. You can usually come across single podcasts, as I call them, in which the hosts deliver a monologue on a subject they are experts in.
In addition to this kind of podcast, there are also those where the speaker tells a story. Some are supposed to sound like radio drama, but some are crime-documentary stories looking for solutions in each episode.
Podcasts also differ from each other in terms of their topic. By defining the subject of their podcast, businesses can easily target the audience specifically interested in that topic.
Why Are Podcasts Good for Content Marketing?
Ok, I know you are interested in how to use podcasts for marketing purposes. However, you must also be wondering why podcasts are so valuable in marketing and what are the benefits of podcast marketing.
It's easier to reach an on-the-go audience.
I saw this first from myself and many people around me who are constantly on the move, always in action. A significant part of your audience spends much time in transport and getting from point A to point B. We want to use that time smartly.
Podcasts are one of those ways. Lately, whenever I'm doing some automatic work, if I'm on the move or on public transport, I prefer to listen to a podcast instead of music. Don't get me wrong. Sometimes I choose to listen to music, but the point is that podcasts are a perfect way to reach people like me.
Many will tell you that they don't have time to read something or to sit down and do research, but they can find time for a podcast in situations like those mentioned above.
It's easily accessible.
Almost everyone can listen to a podcast. When I say "almost everyone," I mean only those without an internet connection or any digital device can't access a podcast. We can conclude that nowadays there are few such people. Most of us have an internet connection and a digital device.
Speaking is quicker than writing.
Anyone who has switched to audio instead of text messages will agree with this. It is much easier and faster to record yourself talking about something than to write it in one voluminous blog post.
There are situations when we prefer the text form when we can't record ourselves or listen, but that still doesn't change the fact that talking is faster than writing. However, it is necessary to make the script for the podcast before the recording.
Of course, I wouldn't advise giving up blog posting in exchange for podcasting. Combining both blogging and podcasting would be a perfect mix. Video and social networks mixed would enable you to connect with diverse audiences who want to hear from you.
Some people prefer listening.
Just as it is sometimes easier to talk than to write, it is also occasionally easier to listen than to read. For example, I enjoy listening to podcasts while doing the dishes, cleaning, jogging, or doing anything else that doesn't take mental focus but does demand visual attention.
Also, 30% of the world's population are auditory learners, so it's easier for them to listen than to read, in any case. Visual types of learners will prefer blog posts with images. However, there are individuals like me who like both forms. It just depends on the situation and which one they will use.
It helps you build a relationship with your readers/listeners.
For people in your audience to become your customers, it is necessary to establish a relationship with them. There is no better way to do this than regularly showing up on your website, social networks, and podcasts.
The main difference between podcasts, blogs, and social networks is that, via podcasts, people can hear your voice and how you talk. In this way, they can get to know you better by listening to you regularly and thus feel a deeper connection with you.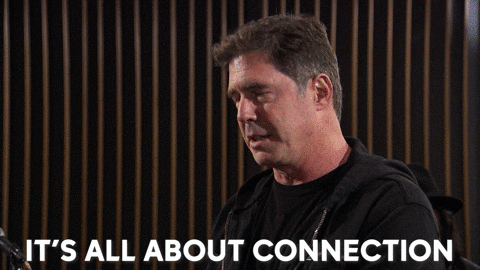 It's free.
Fine, it's not entirely free. You still need to spend money on a good microphone and spend time recording and editing, but it's still more affordable than other marketing tools. After all, you can work with a cheaper microphone at first. Most people won't even notice that it's not a perfect sound.
The podcast-uploading platform is, however, completely free. There are more podcasting platforms, but most podcasters recommend anchor.fm since you can share podcasts through it so that it is automatically available on all applications for listening to podcasts.
How to Use Podcasts for Marketing
I assume you already liked the idea since you have gotten to this part of the post, but you still don't understand how to use a podcast for marketing purposes.
Trends and current topics
Podcasts are the perfect way to discuss the latest news and current topics with your audience. People who listen to your podcast and are interested in the subject you are talking about will want to hear more about current matters in your niche and will want to hear specifically your opinion on those topics.
Position yourself as an expert.
Make use of your podcast to demonstrate your expertise. Others will start to consider you an expert when you begin to willingly share your insightful knowledge and thoughts on a specific topic.
An expert does not have to be someone who has been in something for 20+ years, nor is it an indicator of expertise. Yet, by recording a podcast, you can stand out from the competition and show that you know more than Tom, Dic, or Harry.
Invite other experts.
Collaborating with other experts is another great podcasting idea for several reasons. First of all, it is more engaging to listen to a conversation between two experts on a particular topic. That way, the podcast is much more dynamic, and you can hear different insights on various topics.
On the other hand, that other expert also has his audience and will surely share that podcast with them. That will allow you to reach a larger audience, some of whom have not heard of you before.
Repurpose your blog post into a podcast.
Just as you can turn your blog post into a podcast, you can subsequently turn a podcast into a blog post. As we have already stated, some people prefer to listen, and some to read, so it is not a bad idea to cover the same topic in both ways.
If you first record the podcast, you won't have to write the blog post from scratch. It will be enough to transcribe the podcast or have someone do it for you.
Podcasts and SEO
Search engine optimization (SEO) is also vital for podcasting. First off, if used appropriately, podcasting may improve your primary website's search engine exposure. Every new podcast episode will be a search engine-discoverable piece of content.
What is SEO?
SEO means "Search engine optimization." It defines the process of optimizing your website to make it more visible when users search for products or services related to your business on Google, Bing, Yahoo, as well as other search engines.
The more visible your pages are in SERPs (search engine result pages), the more possible it is for you to get noticed and draw new and returning clients to your business.
How to SEO Optimize Your Podcast
Even though not every niche has a sizable audience or competition, it's still a good idea to have a podcast SEO optimized and available when a possible customer is searching for it. Podcasting provides many benefits in terms of building relationships with people and providing opportunities to spread knowledge.
Write a Podcast Description
A podcast description gives a brief overview of the topic of the episode. When a potential listener is browsing Spotify, they will read the podcast description.
Put Together a Podcast Trailer
Spotify advises podcasters to make a teaser for their shows and to divide them into seasons. Each new season should have a trailer. On Spotify's YouTube channel, you can also find video clips with tips on how to make a podcast trailer.
Update: Spotify made some updates for podcasters. Here's the video about it:
Create Evergreen Content
Evergreen content is relevant now and will be in a few years, so your potential listeners can come across your podcast a few years after you create the episode and still find that content valuable.
---
By using podcasts, you may strike a new audience and spread the word about your business. If present patterns are any indication, podcasting's popularity will keep growing at a tremendous speed. Just make sure your voice is heard.
Although it is a diverse and advanced content marketing tool, starting up is easier than most people think. Try it out to see how it might benefit your brand.
Are you listening to podcasts? Feel free to share your favorites!