Starting a Blog in 2023: Is It Worth It?
Are you a beginner freelance content writer considering starting your blog but feeling like the market is oversaturated? With the rise of social media, video content, and other forms of digital marketing, is it worth starting a blog in 2023?
The answer is YES!
Blogging has been around for over two decades, and it's still a powerful tool for building your online presence, connecting with your audience, and growing your business. Starting a blog in 2023 can be even more valuable than ever before, especially if you're a freelancer or a beginner content writer looking to establish yourself in the market.
If you have ADHD, don't let that hold you back. Freelancing is a good option for us with ADHD as it allows for flexibility in work hours and workspaces. With the right tools and strategies, you can be just as successful as anyone else.
So, let's tackle those fears and problems together. In this blog post, we'll explore the benefits of starting a blog in 2023 and provide practical tips and solutions to help you succeed.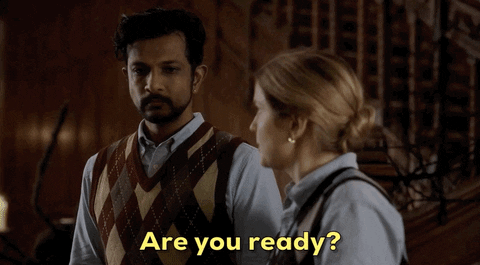 The Benefits of Starting a Blog in 2023
With the world becoming increasingly digital, having a blog can offer plenty of benefits that can help you personally and professionally.
Here are some of the benefits of starting a blog in 2023:
1. Build Your Online Presence
Today, having an online presence is almost necessary. When you start a blog, you have complete control over what you publish and how you present yourself. You can choose a niche that aligns with your interests and expertise and create content that proves your skills and passions.
A blog is a perfect place for building a personal brand. Building a personal brand is the secret to standing out from the crowd. It is almost impossible to build a successful and long-lasting business without a compelling personal brand.
In addition to the niche you blog about, you can sometimes slip in something that has nothing to do with it, but the audience will be able to conclude that you like or even love that.
You're wondering if it's ok to go that far with personal stories? As long as you give your readers some value through those stories, something they can learn from your experience, or something that can inspire them, the answer is: absolutely yes.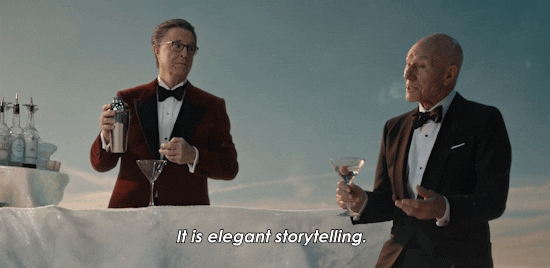 Yes, you can do that on social media platforms, too, but what if the platform disappears, stops working for a few days, or the algorithm changes? Unlike social media platforms, where the algorithms and rules are constantly changing, on your blog, you have full ownership of your content and can decide how you want to present it.
2. Build Your Portfolio
If you are a beginner content writer with not much previous work to show, having a blog can be a game-changer. On your blog, you can demonstrate your writing skills, experiment with different styles, and show your expertise on many topics.
With a blog, it doesn't matter if you have had some clients before. Your blog posts are your portfolio, and potential clients or employers can see firsthand the quality of your writing and the topics you cover.
3. Improve Your Writing Skills
After starting a blog, you'll quickly realize there's a lot more to writing than just putting words on a page. You'll need to consider your audience, tone, style, and messaging, all while staying true to your voice and maintaining your credibility. This can be a challenging but rewarding process that will help you become a better writer.
By regularly writing and publishing blog posts, you can improve your writing skills and develop your voice. You'll also become more confident in your writing abilities and learn to express yourself more clearly and effectively. You will learn how to engage your readers, structure your writing for maximum impact, and use language to convey your ideas accurately and clearly.
Plus, you'll get feedback from readers, which can be incredibly valuable as you work to improve your writing skills. You'll learn what works and what doesn't, and you'll have the opportunity to refine your writing based on the feedback you receive.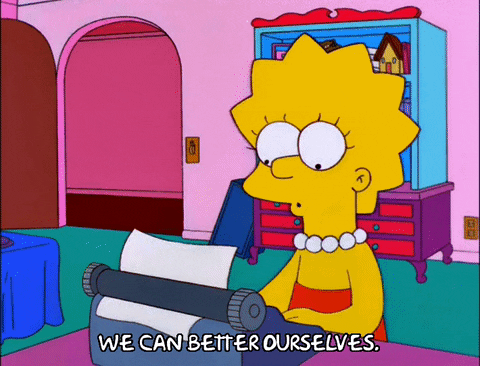 4. Boost Your SEO
Search engine optimization (SEO) is all about making your website more visible and attractive to search engines like Google. By creating relevant content on your blog, you can boost your SEO and attract more traffic to your website.
When you publish a blog post, you're creating new content that search engines can index and display in search results. This means that if you're creating content relevant to your audience and optimized for keywords, you'll have a better chance of showing up in search results when people are looking for information on a specific topic.
As you keep publishing valuable content, you'll start to inspire other websites to share your content. When that happens, you get backlinks that are a significant factor in improving your search engine rankings. The more high-quality backlinks you have pointing to your website, the more credible and authoritative your website will appear to search engines.
Quality SEO-optimized content – backlinks – better visibility – more potential customers and clients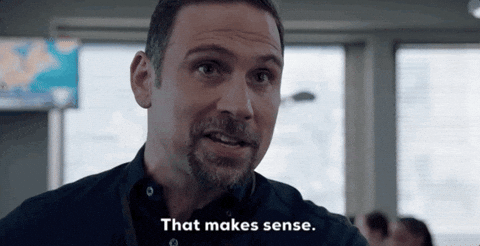 5. Generate Income
While it may not be easy to make a full-time living from your blog, there are several ways to monetize your blog and turn it into a source of income.
One way to monetize your blog is through affiliate marketing — you promote other people's products or services and earn a commission for any sales made through your unique affiliate link. You can also monetize it through sponsored content — a brand or a company pays you to create content for them.
In both cases, you should disclose sponsored content and affiliate links to your audience to maintain transparency and trust.
My favorite way to monetize a blog is by selling your products or services. This can include physical products, digital products like ebooks, courses, or printables, or services like consulting or coaching.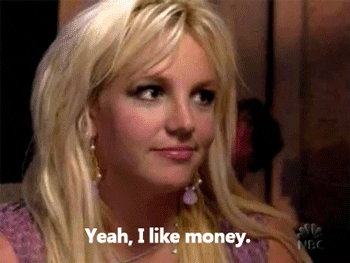 How to Start Your Blog in 2023
To avoid feeling overwhelmed when starting a blog, I'll walk you through a few simple steps on how to start your blog. It will be far from a comprehensive guide, but enough to get a basic idea of the whole process:
Step 1: Identify Your Niche
The first step in starting a blog is to define your niche. Choose a topic that you are passionate about and knowledgeable about. This will help you create high-quality, relevant content. This is essential for building an engaged audience. When selecting your niche, consider the topics you enjoy reading and writing about the most.
Step 2: Select Your Platform
Next, you'll need to choose a blogging platform. There are several options available, including WordPress, Wix, and Squarespace. Each has specific features, so choose one that aligns with your goals, budget, and technical expertise. Consider the ease of use, customization options, and pricing.
Step 3: Choose Your Domain Name
Once you've selected your platform, it's time to choose a domain name. Your domain name should align with your niche and be memorable and easy to spell. Keep it short and avoid using numbers or hyphens. You can register your domain name through your blogging platform or a domain registrar like GoDaddy.
Step 4: Choose Your Hosting Provider
Your hosting provider is the company that stores your blog's files and makes them accessible to your audience. Choose a reliable hosting provider with excellent customer support. Before making a decision, consider the pricing and features, such as storage and bandwidth. Many blogging platforms offer hosting services as part of their packages, so be sure to compare those options as well.
Step 5: Design Your Blog
Finally, it's time to design your blog. Choose a design that aligns with your brand and is user-friendly. Consider the color scheme, typography, and layout. Your design should be visually appealing and easy to navigate. Most blogging platforms offer templates that you can customize to fit your needs.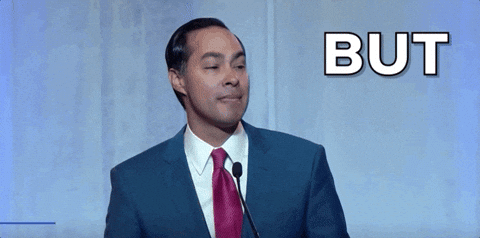 Have I done all of these before starting this blog? Of course, not! I have ADHD, remember?
If someone told me to go through these steps before starting the blog, would I listen to them? Probably not.
Would listening to them make the process faster, easier, and less overwhelming? Absolutely!
If you are a now-or-never person like me, skip this part and start making your blog without thorough research. This advice may sound irresponsible, but I know that looking for all those information can be only a reason to postpone the creation of the blog, which is not advisable for us ADHDers, everlasting procrastinators.
How to Choose a Niche
You have no idea what you could be writing about? The answer is simple, but finding your answer is not that easy.
Your niche should be a synergy of these things: something you love, something you know a lot about, and something others can benefit from.
I will list a few most profitable niches today but don't limit yourself. Many topics and websites make good money even though they write about something that is not popular these days.
Here are the most profitable niches:
Digital marketing;
Making money online;
Gadgets and technology;
Health, fitness, and weight loss;
SaaS;
Personal finance and investing;
Recipes and food;
Personal development and self-care;
Travel;
Pet care…
You can choose anything from the list, but you can also share your idea in the comments so we can discuss more and see if you should go with that niche or might think about something else.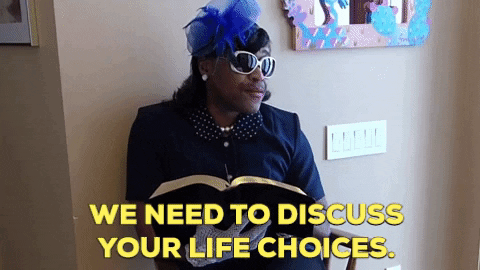 After choosing the niche, you should choose a name for your blog. If you want to build a brand from your blog, it is okay to choose something "sexy" but easy to remember. If not, it can be a simple name like "makingmoneyonline.com." If available, of course.
How to Create Valuable Content
Creating a content strategy is just as crucial as the content itself.
Think about your target audience and who you will address through your blog content. Are they students, people between the ages of 30 and 45, women between 25 and 35, women entrepreneurs, freelance content writers, people sick of working for others, people who want to spend more time with their children, or people with entirely different problems and desires?
When you choose the group of people you will address the most, you create the content accordingly. Content that will be of value to them. Content that will mean something to them. Content that will show them clear steps from point A to point B. Content that motivates them or makes them think about something they wouldn't otherwise.
Content that will change their lives.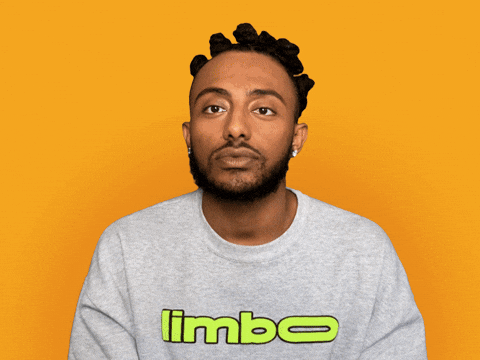 To write such content, you need to know your audience well. You have to be familiar with what bothers them and what problems they face but can't find a solution to.
Your mission is to give them that solution through content.
How to Make People Read Your Blog
First things first, create valuable content. Content that keeps the reader's attention and makes them want to return to your blog. That's crucial.
The promotion comes along with that. The moment you publish your blog, you should start promoting your website. Promoting your website will be equally necessary to its profitability as writing, even as your audience expands.
Make sure to write SEO-friendly blog posts. What does that mean? That means that you should optimize your blog posts to rank on Google. If you are entirely new to this concept and know nothing about it, you can learn side by side while creating content.
Income School was the YouTube channel I started with and is still one of the most valuable sources for blogging and SEO.
In addition to being great for creating a personal brand, social networks are also perfect for promoting the website and the content you share on the website.
You should also consider creating a newsletter strategy, but if that would be too overwhelming for you, you can leave it for later. When you build a personal brand, people will want to hear and read everything you offer, in any case, so they will be more than happy to sign up for your newsletter.
How You Can Make Money From Your Blog
Now that you have created your blog, already have some content, and the traffic has started to grow, you can consider several options for monetizing your blog.
I am going to list the four most common monetization methods.
Become an Affiliate
There are over 10,000 companies that have affiliate programs. By signing up for one of those programs, you become an affiliate, and when you become an affiliate, you get a tracked link you put into the content on your blog. Those links lead your readers to specific products or services. If they click on them and purchase the product you recommended, you get a commission.
The products or services you recommend must be related to your niche. Also, they must be the products you use yourself and would recommend out of heart, even if you didn't get any commission.
Not everyone follows that unwritten rule, but I would never recommend something I haven't used myself first.
If you want to learn more about affiliate marketing and what steps you need to take to start earning this way, you can read my article "How to start an affiliate marketing business – for beginners."
Write Sponsored Content
As your blog gains popularity, you can even start to receive approaches from companies interested in sponsoring you. Moreover, as you sell the company's products to your audience effectively, they will pay you for every post you write. This usually has additional benefits, such as getting free things from the company you evaluate.
You don't have to wait for those companies to approach you. You can contact the leading businesses in your industry by yourself. Make sure to specify how the cooperation will promote the brand. Tell them, for example, how many people visit your blog each month and what you can provide them in return.
Sell Banner Advertising Space on Your Blog
Making a Google AdSense account is a straightforward way to start, but don't expect too much from this. Nobody likes to see too many annoying ads on a website.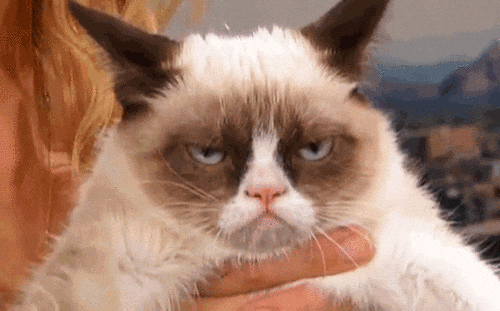 Sell Digital Products on Your Blog
If you have a skill or experience others want to learn, you can put it into a course, eBook, webinar, etc. For example, I had a Turkish language learning program that I was selling through my Instagram account and newsletter. If I had had a blog on the Turkish language, I could have been selling it there, too.
This strategy only works if you can demonstrate that you are an expert in your field or that your product has a high perceived value. It's difficult, but not impossible.
---
As you can conclude from everything written above, writing a blog is not just a hobby. It is also a way you can earn and live on your terms. How much money you will make from blogging depends mostly on you. First, you're the one who defines how much time and effort you will invest, and you're the one who chooses the way you will monetize your blog.
Consider creating many streams of income from various sources and methods to generate good revenue from blogging.

I'm interested in hearing about how your blogging adventure is going. Send me an email or post a question in the comments section below.