9 Ways for Teachers to Make Extra Money
Teaching has never been a well-paid job. Whoever chooses to be a teacher is almost always because they are passionate about it. But what if I told you you could monetize your knowledge and skills much better?
I can tell you from personal experience that it is possible to earn and live decently by sharing your knowledge and skills with your students. The Internet has given us so many possibilities that I can't even imagine someone doesn't use them. It is not a get-rich-quick scheme. There is no such thing as quick and easy money. At least, it can't last too long.
Affiliate Disclosure: Some of the links in this article are affiliate links. If you click the link and subsequently purchase on the seller's website, we may earn a small commission at no additional cost to you. All opinions are entirely my own. I have used all products mentioned personally.
As a Turkish language teacher with three years of solopreneurship and four years of teaching online experience, I will walk you through all the options available. You can choose a way that brings you results quicker, but I would always recommend you to go with a little slower yet much more profitable one in the long run.
Disclaimer: All options I will mention involve online jobs and therefore require basic computer and Internet skills.
9 Ways for Teachers to Make Extra Money
Here are nine ways to earn money online as a teacher, no matter what you teach.
Standard Online Teaching
Almost everyone starts by giving "standard" online lessons. That means giving private one-on-one or group lessons. You do the same thing you do in the classroom but through Skype, Zoom, Google Hangouts, or Microsoft Teams. These are just some of the many software that allows you to connect with your students online.
For one-on-one lessons, Zoom was my choice. However, since their free version doesn't support video callastingast longer than 40 minutes unless you access the Pro version, I recommend using something else. For group lessons, Skype is still the favorite of most teachers.
If you are a language teacher and don't have students, keep reading. I will show you how you can reach them. Other teachers can also apply most of these tips to their expertise.
Italki
Italki is an online language learning platform that connects teachers and language learners through video chat.
You can apply to become a teacher here. The application is free, but italki charges a 15% commission fee based on your listed lesson price.
Also, you need to check if the languages you intend to teach are open for application. After submitting your application, they will notify you of the result within ten business days. After receiving a pre-approval email, you have 15 business days to complete the following onboarding process.

Complete the onboarding process, set up your account, and you are ready to go.
Professional Teacher or Community Tutor
Before applying, think about what kind of teacher you want to be on this platform. You can be a Professional Teacher or a Community Tutor. You can be only one of these types of teachers, no matter how many languages you teach.
For example, you can't be a Professional Teacher of Spanish but a Community Tutor of Italian. You can pick to apply only for one type of teacher. Yet, if you choose to become a Community Tutor, you can upgrade to a Professional Teacher later.
Professional Teachers must have training as educators and professional teaching experience. Therefore, the application process for Professional Teachers is a bit different from the application for a Community Tutor.
However, the minimum lesson price for Professional Teachers is 10 USD, and for Community Tutors, 5 USD. There are several differences in lesson category options and maximum course number, but I recommend you check that in detail on their website.
One more thing: When you become a teacher, you can send your students to italki.com and have all classes through that platform. After a student you brought spends 20 USD on italki.com classes, you get 10 USD each. You have to apply for that program, but feel free to contact me if needed. I will walk you through this process.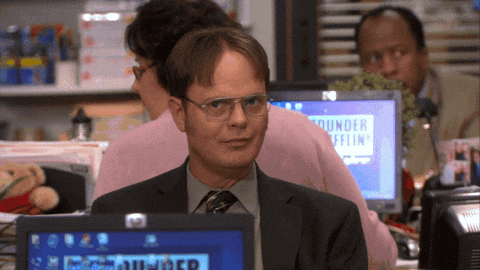 Also, if you need help with the application or preparing an introduction video later, you can contact me through email.
Preply
Preply is another language-learning app and e-learning platform. However, on Preply, you can also teach other school and university subjects, hobbies, and art.
It is free to create a tutor profile, but the commission starts from 33% and decreases to 18%. The commission for a trial lesson with a new student is 100%.

No specific certification or teaching experience is required. Therefore, the application process is less complicated than italki.com's. You only need to share basic information about yourself, upload a profile photo, describe your strengths as a tutor, and record a 1-2 minute video introduction.
Post Your Writing Online
Whether you want to produce fiction or nonfiction, if you are passionate about writing, you can easily self-publish for e-books or print. Although there are other good options, Kindle Direct Publishing is a fantastic method since it makes your work accessible on Amazon. Have you ever thought about having your book published somewhere?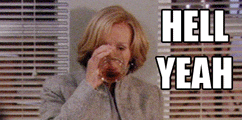 Create Your Website or Blog
One more option for writers. Building an audience and earning money while doing what you love is possible through blogging. You might concentrate on educational content or pick another area of interest. You can write about any subject related to your job, personal life, or hobbies.
There are two ways to monetize your blog later. The first is through ads, and the second is through affiliate marketing which I highly recommend.
Freelance Writing
There are so many teachers, especially those who teach languages, that are also freelance content writers. There are many reasons why teachers are perfect for this position, but we will talk about that in another article.
This can be one of the quickest ways to earn money as a teacher. To get started, you can sign-up for platforms like UpWork, People per hour, or Fiverr.ly recommend Fiverr for writers.
Teachers Pay Teachers
When I learned about it, this platform was an enlightenment for me. If you like to create educational resources and materials, this is the largest and the most popular marketplace you can sell them on.
Become a YouTube Teacher
If you are comfortable in front of the camera, starting a YouTube channel can be fun and profitable in the long run. First of all, it allows you to connect with the audience more personally and share your knowledge with people from around the globe.
In this way, you can get new students. But that's not all! When your channel becomes eligible, you can earn money through Google AdSense. You can monetize it also through sponsorships, advertising, or selling your or someone else's products.
Create an Online Course
There are platforms like Skillshare and Udemy you can sell your course on. However, what I recommend is selling it to your audience.
And how to get your audience? By building a personal brand.
You can build your brand through YouTube, social networks, blogs, or all of them. Sometimes, less is more, so better to choose one channel in the beginning. Think about where your potential customers spend the most time.
If you want to work with business people eager to learn the language primarily for work, then Linkedin would probably be the best option. If you target Millenials who want to learn something for fun and enjoyment, I recommend you choose Instagram.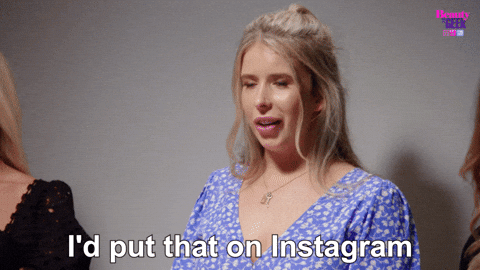 Final Thoughts
There are many possibilities when it comes to online jobs for teachers. For greater achievements, building a personal brand is the key. It is much easier to acquire new clients and customers when you become the person that first comes up to someone's mind on a particular topic.
For example, if you are good at teaching English and are specialized in working with kids, by showing up on social media, blogs, or YouTube channels, you can share your knowledge with others. According to that, they can recommend you when someone asks for an English teacher who would teach their child.
Platforms like italki.com and preply.com also require you to build a personal brand so that more students come to learn from you. A good profile picture, introduction video, profile description, and, most importantly, good reviews bring you, new students, over and over again.
It isn't much different from former word-of-mouth marketing. You just have more opportunities since you are not geographically limited and everyone can access your reviews, not only those who get in touch with your students.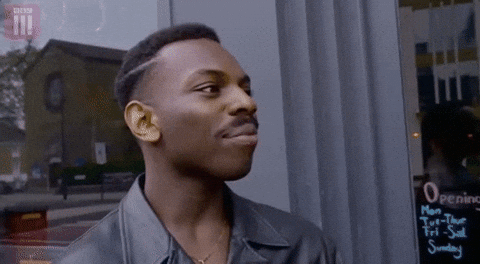 Do you have any experience with online teaching or online jobs that are good for teachers?
If you have any questions on the topic, feel free to ask in the comments below. Also, I would be happy if you'd share your experience with any of the opportunities mentioned above.