What Should I Do Before Publishing a Blog Post?
You spend hours, maybe even days, writing a blog post, expecting that post to bring you a ton of traffic to your website over time. However, you should know a few things before publishing a blog post on your website.
Otherwise, you might be wasting your time writing those posts.
For the record, I'm not talking about things that everyone talks about, such as:
keyword research;
outlining the post;
checking grammar and spelling errors;
adding images;
interlinking;
etc.
What we will talk about in this article is something much deeper than that and requires you to dig deep into your content.
So, let's stop wasting your time and see what you should do literally every time before you publish your content. That goes for blog posts but, also for any other type of content, such as YouTube videos, for example.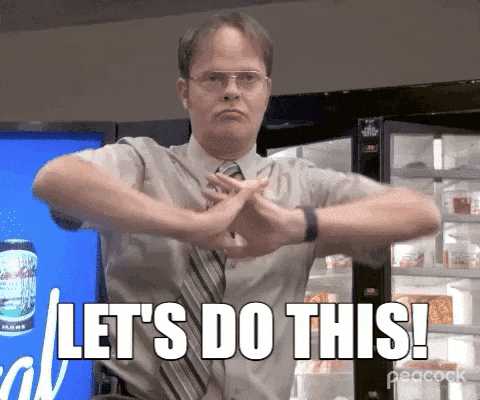 Do These 3 Things Before Publishing a Blog Post
Read your content the way Google does;
Analyze current and upcoming monetization opportunities;
Build credibility for each piece of content.
Read Your Content the Way Google Does
No, I'm not saying your content should be written exclusively for Google, keyword-stuffed, and make no sense when you look at the post as a whole.
However, there are a few parameters Google is looking at when it is deciding how to rank a post on the search page:

External links – There is a big difference between you linking out to John Doe's blog and linking out to a whitepaper from a University, government website, or any other source that is considered more authoritative and trustworthy.
Search-friendly language – Use the language that the searcher would use so that Google can recognize your content as relevant content that can give the answer to the searcher. Even though Google definitely has been evolving and has been more and more able to recognize the topic of your blog post, why complicate things when we can make it easier for everyone?
Google snippet part – Look at the chunk of your content that is supposed to be a Google snippet. Whenever you google something on the first search results page, you get a short answer to the question you typed in, right? Well, that short answer is a Google snippet, and it presents content Google automatically pulls out from a blog post it considers the relevant answer to the query.Is that part of your blog post the answer that should appear in the Google search? If it isn't, you probably should work on that because that's the part that is supposed to please the searcher's intent and give them the best answer they could get for a specific query.
Rich data – Don't forget to include rich data in your content. What does that mean? That means you should try to come up with the next three things the person reading your blog post would ask after the primary question. Don't forget to make subheadings highly relevant to the topic of your blog post.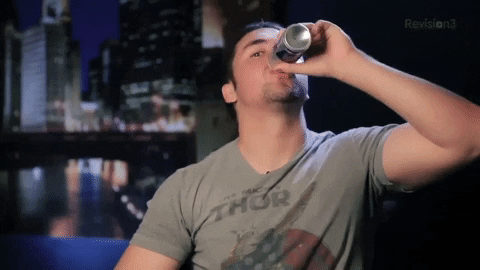 Analyze Current and Upcoming Monetization Opportunites
If you have just started your blog, you probably don't and shouldn't think about this part too much. Yet, keep in mind that your blogging has its purpose. Unless you are doing it just for fun, you should think about how to monetize the blog post later.
If this blog post, for example, had a hundred thousand page views, how much money would it make you? What could you do to make money from those views?
If there was an opportunity to include an affiliate link, do it.
To learn how to start an affiliate marketing business, you can read my blog post I wrote specifically for beginners. Just click on this link, and you'll know what I'm talking about soon.
I would also like to remind you not to forget to include the call to action. That call to action can be a simple "What do you think about this? Leave your comment down below."
However, if you have a freebie that is relevant to the blog post, you could include the option for a reader to download it, and to download it, the reader has to leave their email address. That's how you can create an email list.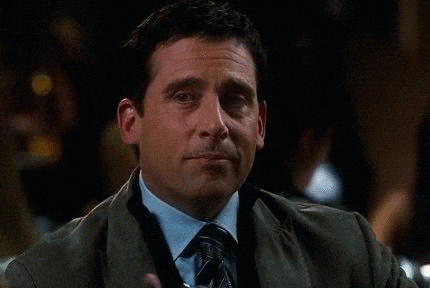 It doesn't matter if you didn't monetize the list yet. That's an upcoming monetization opportunity.
For instance, if you created an ebook or a course about something relevant to your niche, the readers from the email list would be the first to learn about that, and if they are your loyal readers, there's a big chance they would buy it.
Also, before creating the ebook or the course, you can write a weekly or a monthly newsletter which would be the additional value you would give to your loyal readers. That should be something they couldn't find on your blog, something that you have written specifically for the readers who trusted you by giving you their email addresses.
The key point in all of this is to think about if that blog post could make you anything more than just ad revenue. Otherwise, you might miss some great opportunities.
Build Credibility for Each Piece of Content
Every single blog post you've written or video you've recorded and published could be the first post or video someone reads or watches from you. Would the readers trust you?
I would take as an example content I published online for people who want to learn the Turkish language. A lot of people who absorb the content know me.
They know I've been giving Turkish language lessons for years, and I've had hundreds of students satisfied with my Turkish learning program. They know I've been consistently working on improving it, and when I say something about language learning or Turkish language, culture, etc., that matters to them.
However, some people have been discovering my content, and they might be wondering: "Who the hell is that?" But when they hear or read that I built a program for learning Turkish and that that program has over 500 students, then they start to trust me.
So, it is essential to include the "if this is your first time meeting us" sentence in your post or video. That sentence would somehow make people naturally understand you have some kind of credibility and make them trust you.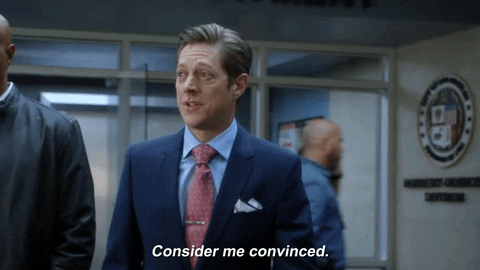 Conclusion
Okay, this wasn't a long list of blog tips, but it is definitely worth rereading almost every time before publishing any of your content. I recommend you go through these three parameters and analyze your blog post or video. If you think the content meets the criteria listed above, it is ready for publishing.
To be noted, the basic criteria, such as a good search analysis, readable post structure, grammar, spelling, and interlinking are also required, but usually not enough.
To summarize:
look at your post like a computer is going to read it, or at least be aware of it;
think about how you could monetize the blog post now or in the future;
give people a reason to trust while reading your content.
I'm waiting for you in the comments below to share your thoughts about this topic.