Will Marketing Be Replaced by AI?
Are you one of those who admire artificial intelligence or are you one of those who fear it? Recently, there has been a lot of commentary about how artificial intelligence will replace all possible jobs. However, whether will marketing be replaced by AI is a very interesting topic. It deserves to be treated in a little more detail.
So that you don't have to wait for the middle or the end of the article, I will give you a short answer to that question right away.  If you are interested in the explanation, feel free to continue reading.

No, marketing will not be replaced by AI in the near future.
Why I think so, I will explain in the rest of the article.
What Is Artificial Inteligence (AI)?
The first thing most people think of when they hear "artificial intelligence" is various robots in human form. That's mostly because of all those big-budget movies showing robots that think and act like humans.
However, in reality, it is something different.
Artificial intelligence (AI) allows computers to use vast amounts of data to make a decision or perform an activity on their own. This means it is a simulation of human intelligence. It usually doesn't look like a human at all.
Facial recognition software and driverless cars are just one of many examples of advanced technology that contains AI at its core. This means that if your primary association with artificial intelligence up to this point has been the Terminator or Ava from the "Ex Machina" movie, then it's safe to say that each of us carries at least one Terminator or Ava in our pocket.
Yes, most of our smartphones are probably AI-based. That being said, tell me if you can say that those "smart" phones are smarter than an averagely intelligent person. After all, that phone and everything that has to do with artificial intelligence had to be made by some ultra-smart human, right?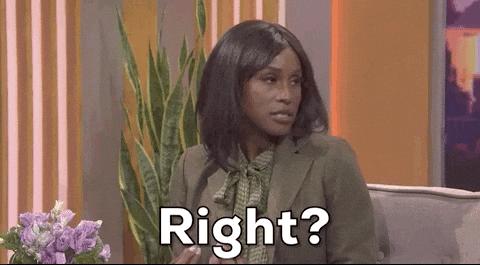 This leads us to wonder if AI will ever be able to replace something that requires more mental work than something that most humans do automatically, without even thinking about it.
However, let's stick to the topic and clarify whether AI will ever be able to replace marketing.
Will Marketing Be Replaced by AI?
In a nutshell, the answer is no.
For now, not only AI can not completely replace people who work in the field of marketing, especially internet marketing, but it also opens up space for new positions in that field. Let me explain that.
If you own a digital marketing agency and you want to use artificial intelligence to automate some tasks, you will need programmers to code the AI, but also to maintain the AI machines. There is a reason why every large company has an IT department that handles the maintenance of the entire technology system.
The only case in which artificial intelligence can replace a real human that works in the field of marketing is when someone refuses to catch up with technological advancements and doesn't accept the changes that happen at the speed of light.
Reasons Why AI Can't Replace Marketers
If you still aren't sure and fear that AI will replace you as a marketer at some point, let me give you some arguments and reasons why it is impossible. At least in the near future.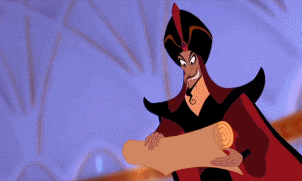 The human brain is still an insufficiently researched organ.
Psychologists and psychiatrists have explored the way the human brain works, but believe it or not, there is still much to discover. Despite the efforts of these professionals, the human brain remains insufficiently explored. This leads to the fact that, if we don't know enough about the human brain, then we can't make a good replica of it, right?
Humans are thinkers but also creative.
The rational part can perhaps be replaced, but the creative part, which we often can't even explain with some logic, is impossible to replace with any artificial intelligence.
Humans are always the decision-makers.
Okay, you can use software to do something for you. But I'm sure that in the end you would check if it is valid and make the necessary changes, which there would certainly be. Just try to find some article on the Internet that was completely written by artificial intelligence.
In most cases, there will either be a lot of irregularities, or grammatical errors. The paragraphs can also be completely unrelated, so you can't even understand the entire flow of the text.
I had the opportunity to work on editing some articles that were written by artificial intelligence. There were situations when I had to write at least half of the text from scratch.
People connect with people, not machines.
Have you ever had the experience that there were some problems with the product you bought? Or, for some reason, you could not do the online check-in of your flight as happened to me recently? Almost every company has a machine or so-called chatbot that takes over customer support.
However, the fact is that they can do that only to some point. In the end, I had to speak with an alive human so that my problem with check-in could be solved. This situation is more usual than you could think.
Also, when people buy something, they very often have to connect and identify with the product in some way and that usually goes through connecting with people. It doesn't matter if it's a small business owner, a friendly salesperson, or a manager who told them along the way how that dress was just made for them.
Humans are the ones who create AI.
As we said at the beginning of the article, AI-based machines don't work on their own but they were first programmed by humans. This means AI needs human knowledge and skills so it can exist. On the other hand, who's there to update those artificial intelligence-based machines? Again, humans, of course.
This brings us to the point where we can freely say that humans would still exist without AI, but the same cannot be said for the opposite.
How Can AI Help Marketing Improve?
The fact is that most of us use artificial intelligence in one way or another, and the number of users will surely only grow. The same applies to the use of artificial intelligence in marketing. Actually, many companies, small businesses, and even individuals, who grow along with the growth of technology, adopted it.
Even though AI can't completely replace digital marketing jobs, it can make them much easier, especially when it comes to jobs that are mostly done automatically and those that are repetitive. I'll give you a few examples:
Customer service
Although I already described an example in which a robot could not solve a problem as a human could, there are still many recurring cases that can be solved without a human brain. AI can always answer basic and repetitive questions and customize the online shopping experience.
Digital advertising
The companies such as Facebook and Google use the most advanced AI. In that way, they collect information about users so that they can create and target the right audience with personalized advertising campaigns.
Voice-to-text and vice versa
I use these features a lot. Even though I type pretty fast, sometimes it's much easier to express my thoughts orally and later refine the written version. Also, sometimes my eyes are so tired that I can't read anything especially not from my laptop. That's when I use a text-to-speech voice reader. Yes, the voice is too robotic, but it solves the problem.
It can suggest marketing content.
Using artificial intelligence, marketers get information about what content their audience wants to see and create it according to that. I also used the AnswerThePublic tool, which told me that you would be interested in the answer to this question.
Ok, now that I have revealed one of the most valuable tools for us, content creators, go read this article about what affiliate marketing is. If you think it is for you, feel free to write to me and I will help you as much as I can.
Conclusion
We live in a time when it is necessary to develop together with the development of technology. People in general, but marketers in particular, should always be up-to-date and acquire new skills. Those skills should allow them to stay ahead of the game and, using new technology, come up with new solutions.
If you do all of this you shouldn't be worried about artificial intelligence replacing you. What is certain is that whatever risk the development of technology brings with it, the only one who can solve it is a human. The smartest thing we could do in this situation is to embrace it.
After all, no matter how you see it and no matter what you do with it, changes do happen.