Optimize Productivity: Perfect Work Schedule For ADHD Brains
Ideal Daily Schedule for ADHD Adults
Do you struggle with the traditional 9-to-5 work schedule?
For us ADHDers, it's especially tough to stay focused on tasks when your brain wants to run in a million different directions. In this post, we're exploring the ideal work schedule for ADHD brains and how finding the right balance between structure and flexibility can help us thrive.
We'll dive into tips and strategies that have worked for me and other ADHDers. From identifying your most productive time of day to building in buffer time for unexpected events. With little planning and a lot of self-compassion, you can create a work schedule that plays to your strengths and helps you achieve your goals.
So, if you're tired of feeling like a fish out of water in the traditional work world, or if you only want to learn some new tricks for managing your ADHD brain, then keep reading!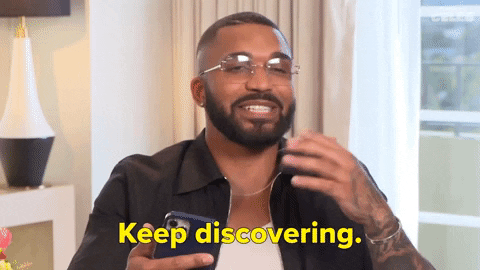 Do Schedules Work for People with ADHD?
As someone with ADHD, I used to dread sticking to a schedule. My brain was not wired for that kind of thing. But after years of trial and error, I can confidently say that schedules can work for people with ADHD — as long as they're flexible and customizable.
Even Tony Stark, aka Iron Man, relied on his trusty J.A.R.V.I.S. AI to help him stay on track with his superhero duties. And if it's good enough for Tony Stark, why wouldn't it be good for us?
Finding the proper schedule for ADHD brain takes some experimentation. It's all about figuring out when you're most productive, setting realistic goals, and taking breaks for rest and regeneration. And the best part? Once you've found a schedule that works for you, it can reduce your stress and anxiety levels.
Don't be afraid to try different schedules and routines until you find the one that clicks with you. With patience and determination, you can create an agenda that helps you harness your ADHD superpowers and accomplish your goals.
If the 9-to-5 work model doesn't fit your preferences, you should consider starting your business or freelancing career. I wrote a blog post where you can read some beginner tips for freelancers with ADHD.
Structure vs. Flexibility: Striking a Balance
While we know we need a routine and structure in our day-to-day lives to be productive and feel grounded, we also crave the freedom and spontaneity which comes with a more flexible schedule.
How do we strike the right balance?
First and foremost, acknowledge that there is no one-size-fits-all solution. What works for one ADHDer may not work for another, and that's okay.
I've found that having a flexible schedule that still provides some structure can be incredibly helpful. This might mean building in time blocks for specific tasks but also allowing for some wiggle room in case something unexpected comes up.
Allow yourself to be spontaneous and creative when inspiration strikes. Maybe that means taking a mid-day dance break or allowing yourself to work from a coffee shop instead of your home office.
It's all about finding a balance that's suitable to you and your unique ADHD brain. With experimentation and self-awareness, you can create a schedule that helps you stay focused, energized, and fulfilled.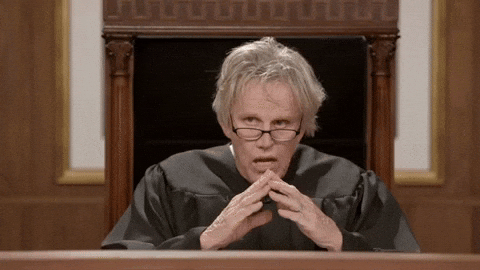 Creating Your Ideal Work Schedule
Now that we understand the importance of balance, let's dive into some tips to help you get started.
Embrace Your ADHD Brain
As ADHDers, we often feel like our brains are working against us. But what if we flipped the script and embraced our unique thinking?
Look — I totally get it.
I spent years trying to be like everyone else, attempting to focus on tasks that didn't interest me and getting frustrated when I couldn't keep up.
But then I found out why and, not a long time later, realized my ADHD brain isn't a curse. It's a superpower.
Some of the most successful people in history have had ADHD:
…and so on.
These people didn't let their ADHD hold them back — they used it to their advantage.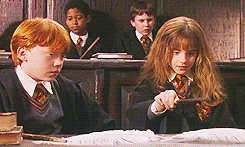 When you embrace your ADHD brain, you can tap into your natural creativity, spontaneity, and hyperfocus. You can make connections others might not see and approach problems from a unique perspective.
Yes, there could be some obstacles along the way.
Executive functioning can be a struggle, and staying organized can seem unimaginable. But these are just hurdles to overcome, not unconquerable barriers.
And the best part?
You get to be yourself.
 You get to be the wild card that surprises people with your brilliance and creativity.
Find Your Productive Time
As an old saying would imply: "Work smarter, not harder."
When we're not in the right headspace, it's like trying to solve a Rubik's cube blindfolded. It's just not going to happen. Unless you're a Rubik's cube genius. 
So, take a page out of the book of successful ADHDers like Emma Watson, who starts her day around 7:00 am with a well-balanced breakfast, or Ariana Huffington, who, instead of looking at her phone first thing in the morning, takes some time out to meditate. Find your most productive time and use it to your advantage.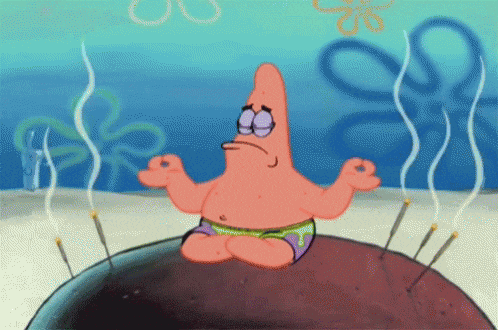 But don't force yourself into a time slot just because it's "normal."
We're not a one-size-fits-all kind of people. So, whether you're a night owl or a morning lark, find what works for you and run with it.
For example, I'm a morning person. My brain is firing on all cylinders in the morning, so I tackle my most important tasks before lunchtime. But if you're someone who feels more alive at night, then embrace it! Adjust your schedule accordingly, and don't be afraid to think outside the box.
Create a Task List
I know, I know. Typically, "use a planner" and "create a task list" kind of tips seem like they can't work for us. But it's almost impossible to stay on track without it. It's like having a map to guide you through the day. Without it, you'll be wandering around like a lost puppy. And trust me, that's not a good feeling.
What others don't stress enough is that just writing down any tasks won't help.
Prioritize them based on importance and urgency. You don't want to waste your precious energy on trivial things when you have bigger fish to fry.
Speaking of fish, have you seen Finding Nemo? Remember Dory and her forgetful ways? Yeah, that's what it's like without a task list. So, grab your planner or your favorite ADHD schedule app and start listing those tasks!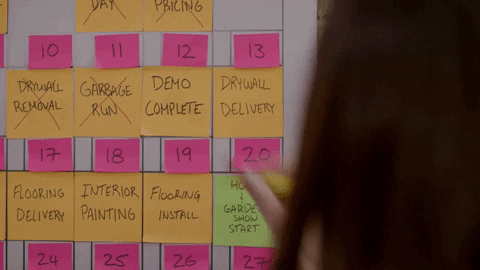 Take Breaks
As ADHDers, we often hyperfocus on tasks and forget to take breaks, but taking breaks is crucial to staying productive in the long run. Think of it like a marathon — you wouldn't sprint the whole way through without taking breaks, right? So, give your brain a chance to catch its breath and recharge.
Plus, taking breaks can be an incredible opportunity to do something fun or relaxing. I love taking short walks or listening to my favorite podcast. It's a chance to give my brain a break while doing something enjoyable at the same time.
Who knows? You might even return to your task with a fresh perspective and a burst of creativity.
Be Open to Flexibility
As much as we need to stick to a routine, sometimes things don't go according to plan, and that's okay. One of the perks of being an ADHDer is our ability to think outside the box and adapt to changes. If you need to switch things up, do it! As long as you're getting your tasks done, it doesn't matter when or how you do them.
Be Kind to Yourself
We all have days when we feel like we're not living up to our expectations. But the truth is, we're doing the best we can with the tools we have. Be kind to yourself and give yourself some grace. After all, even superheroes have days off. Self-care isn't selfish, and taking care of your mental health is just as important as taking care of your physical health.
If you need a break, take one. If you need to adjust your schedule or task list, do it.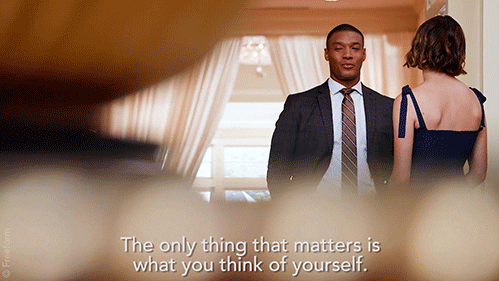 Final Thoughts: When is the best time to work with ADHD?
In a nutshell, here's no one-size-fits-all answer. It all depends on your unique brain and personal preferences, but with a little trial and error, you can find the perfect work schedule for you.
Don't be afraid to try different strategies, be open to change, and most importantly, be kind to yourself.
As the great philosopher Ferris Bueller once said, "Life moves pretty fast. If you don't stop and look around once in a while, you could miss it."
Song of the week:
If you've come this far, feel free to share this article with someone you think might find it helpful.